The doctor profession in this country is considered as best one, but history of medical educational institutes contains only a few names. That way every year a limited number of professionals provide their services. In the city of Abbottabad, Frontier Medical College FMC Abbottabad fee structure 2022 is necessary to pay for studying in the medical field. They are only those who serve their community in true manners. This institute made name due to its best repute and quality of education. Once more time in 2022 FMC has advertised their admission, for this entry test schedule is also made public.
Frontier Medical College FMC Abbottabad Fee Structure 2022:
This time applicants will apply late as compared to last year but Frontier Medical College FMC Abbottabad fee structure 2022 is expected to same like the last one. But, one needs to work harder to get any of their degree.
Admission Schedule: The last date of it was 12 Oct with all other proceedings.
Frontier Medical College MBBS Fee Structure 2022:
This is the applicable fee structure of Frontier Medical College in 2022 that has raised again. The following amounts of admission is good to get idea that necessary to pay.
| | |
| --- | --- |
| MBBS Year | Fee |
| First | 1,495,000 Rupees(This include admission charges too) |
| Second | 1,571,500 Rupees |
| Third | 1,680,100 Rupees |
| Fourth | 1,735,050 Rupees |
| Fifth | 1,855,100 Rupees |
Total Amount to be paid for whole MBBS program is: 8,336,750 Rupees
This college provides all the equipment which is very helpful for the students learning the process. This institute also having experienced faculty which teaches the advanced techniques and treatments which makes the student skillful and this technique is effective in their professional careers. This place provides the biomedical research lab for the better future of the students.
FMC Abbottabad BDS Fee Structure 2022:
Their is handsome difference in the bds fee structure of FMC Abbottabad from their MBBS. Overall, this is because of course worth and duration too whose amounts are:
| | |
| --- | --- |
| BDS Year | Fee( In Rupees) |
| 1st | 1,243,000 Rupees |
| 2nd | 1,304,000 |
| 3rd | 1,393,880 |
| 4th | 11,490,050 |
Total Amount: 5,430,930 Rupees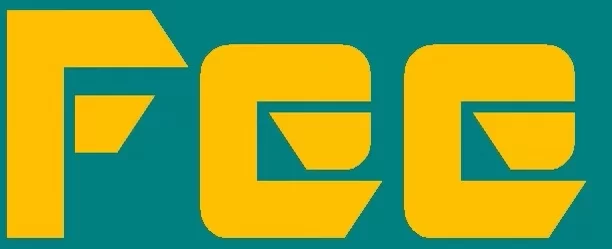 They have a flexible approach to provide medical education and allow changing the response rapidly are per need the society and provides the latest techniques and training as practiced in education in this country. This also provides the facilities for the doctors to go for the practice abroad that make them best choice.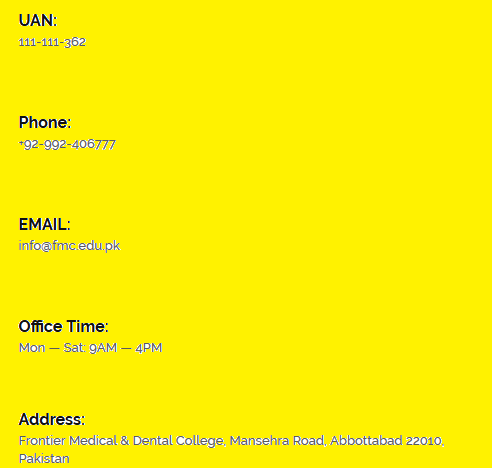 From many years, they have their own criteria for admission, they take their own test. The marks of this result added with the last class score will decide that an applicant is able to part here or not. At the time of the beginning, it's not too famous but now everyone who dreams to be a doctor knows it. This is the best option to continue higher studies in this field so must apply and wait for your selection. All information is exist on this site about Frontier Medical College FMC Abbottabad fee structure 2022 but schedule will may change due to the type of circumstances the while world is facing now.