Recently, Federal Board FBISE 9th, 10th class matric supplementary results 2012 has been announced. Federal board has been one of the most prominent and distinguished educational system in Pakistan. Presently, there are two main educational bodies adding with Punjab Board and Federal Board that are functioning within Pakistan for enlightening up the future of education world in Pakistan. On 30th November 2012 the result of 9th and 10th class matriculation supplementary result has been proclaimed at Board Office Islamabad. All the supplementary examination for the students of 9th and 10th class was held on 25th September till 17th October 2012.  This time the actual passing percentage of the students has been 42.24%. All the students have been successfully passed even from the supplementary exams. Well this was their last chance otherwise they have to wait for one whole year so that they can get the enrollment with the forthcoming new section of 9th and 10th class. In these supplementary exams almost 13,477 students have submitted their submission forms but just 13,125 appeared for the examination out of which 6,407 were recorded as successful.
Federal Board FBISE 9th,10th Class Matric Supplementary Result 2012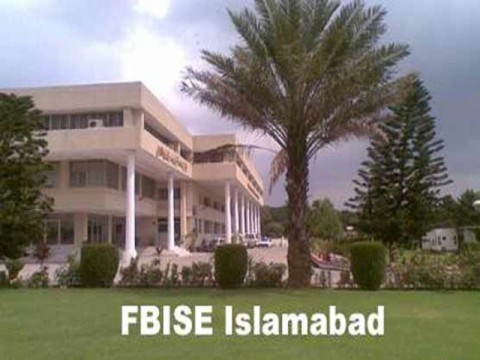 PASSING PERCENTAGE OF 9TH CLASS:
In Part I the actual amount of students that appeared in the examination was 8,283 in which there were 6,346 boys and 1,937 girls. Almost 4,609 students passed the examination that covers the percentage of 55.64%. In the group category of Humanities 2,078 students come across for the examination in which there were 570 boys and 1,508 girls and just the approximate amount of 878 students passed the examination that marks the passing percentage as 42.25%.
PASSING PERCENTAGE OF 10TH CLASS:
In 10th class supplementary examination almost 9,466 submit their registration forms that count 9,178 appearances within the examination center. 3,877 students were considered to be successful while rest of them was failed. In the Science group the passing percentage was marked as 43.90% that passed 2,610 students. While in Humanities Group the passing percentage was rest as 39.20% that involves 1,267 students.
During the whole procedure there were actual amount of 27 cases that arrived in the face of corruption and in all such cases there were 17 such cases that were marked as black listed. On the whole we would figure out the conclusion that through the system of supplementary exams all the students get the second chance to correct their mistakes and prove themselves in this world.