Pakistan is the richest country of the world which is blessed with the abundant natural resources. Presence of all type of seasons is also the another blessings from Allah. Pakistani people enjoy all the seasons with natural gifts such as they enjoy different kinds of fruits and vegetables and the people in the northern areas of Pakistan are also gifted with the snowfall. In Pakistan winter season starts from the November and ended up at March. During this season the temperature gradually increases over the land and the temperature becomes very low and the temperature in the northern areas of Pakistan sometimes leads at negatives temperature. During this season the wind began to prevail from north to south which is known as winter monsoon. This season is also the dry as the wind from the land blows towards the sea.
            During the winter season the New Year starts and the current year ends. Days in winter season are shorter than the summers and the nights are longer. Moreover, every season has a huge impact on our lives. The drinks we drink the food we eat and the activities we do each and everything vary from season to season. During the winter season people wear thick clothes to protect against the cold and to maintain the body temperature. The trend of winter clothing is gradually evolved each year.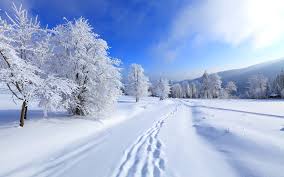 Winters become a good time for many delicious fruits such as oranges and guava and people also enjoy the winter vegetables which are specifically available during the winter season. From years Pakistani people are enjoying dry fruits during this beautiful weather each dry fruits has numerous health benefits. Dry fruits are very helpful in increasing the eye-sight and also very helpful in increasing the brain power. Winters and coffee is the perfect blend. During this season coffee is much needed to its entire lover to all over the world.
            In winter season plants and tress stop growing. Some plants died while most of the plants bury inside the heavy snow, most of the tress lose their leaves. During this season animals and plants respond in various ways. When the winter season starts birds migrate towards the hot regions of the world while some most of the animals go into the hibernation to protect themselves from the cold. So this season is characterized by freezing cold temperature and by snow falling.