NA 149 Votes Javed Hashmi PMLN vs Amir Dogar PTI by Election Result Multan 2014 are come and according to latest news PTI supported candidate has lead over other Candidate. Multan region is always constituency of Javed Hashmi because people are too much likes him but After the resigned as president of PTI now this time scenario will be different because a lot of people are strongly supported to PTI. Now a day's Javed Hashmi is contesting with Amir Dogar in NA-149 Multan and behind the scene PMLN that's having government strongly supported to Javed Hashmi but not announced officially and on the other hand PTI decided to backing of Amir Dogar. PTI officially announced their party fully supported to Amir Doger and now this election becomes stronger competition among both candidates.
Javed Hashmi PMLN VS Amir Dogar PTI NA-149 election results and votes will be announced soon so keep stay touch with this page for latest information and updates related to this election results.
Click to Get Result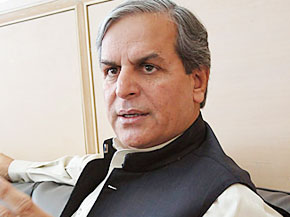 Initially Amir Dogar don't know PTI supported in this election but the passage of time PTI decided to supported him and Amir announced officially that after won the election he will join PTI and Javed Hashmi is really known PLNN on backing him. There is no doubt Hashmi is very old and strong politician and trying to best effort to won this election due to their experienced and popularity in politics but remember presently PTI is too much popular among the people of Multan and they proved in the Jalsa of Multan was held in few days ago. Javid Hashmi having eclectic sign "Bucket " and Amir is also "Rabbit" and 342,000 votes will be cast in different 286 polling stations but the people of NA-149 Multan decided and choice their future leader and People of this constituency is award and really known whose become leader among them.