Do you sometimes find it troubling to learn about the Eid day makeup tips for Eid parties? Eid 2015 is coming in summer heat so it is important that you should be choosing the makeup trends and tutorials with great care and attention.
Simple and Best Eid Day Makeup Tips Tutorial:
Tip No 1: In first at the time of Eid day makeup tips just make sure that you find with some light shades of colors. This is mainly because of the fact that it will be giving away the skin with the natural appearance. Try to keep the makeup as much simple as possible. If it is about party out in the Eid day then for the night time just try to choose with the dark shades of makeup colors.
Tip No 2: In the next it is to be stated that make the application of the foundation and don't forget to blend it well. If you have dark circles then make sure that you blend it perfectly under the eyes too. In the next you will be applying with the bronzer as across your cheekbones so that it can give them definition do not want to apply too much as just for the reason that it will make the face as look longer and slimmer.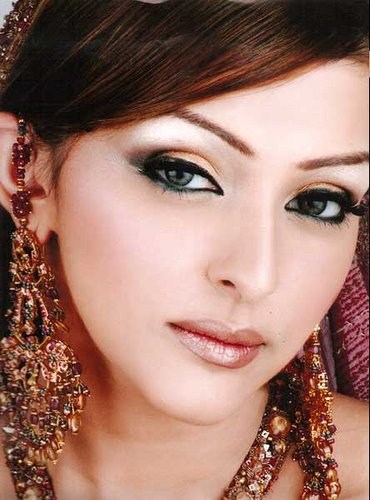 Tip No 3: In addition tip just chooses with the face features in which you want the makeup to appear at the best. If you want some elegant makeup look then just sweep a light beige eye shadow over your entire eyelid and just under the brow. In addition to can even brush some gold shadow over the lid just by way of blending it where your eyelid creases! It will come into view as impressive if you will be adding the same shade of lip color.
Tip No 4: In the last we will be focusing over the lips! In the lip makeup you should always start with the application from the place of a lip liner. Just blend the color into your lips and by the end just adds some lip gloss.