It is quite a known that many of the women make the usage of this beauty creams for the sake of giving away their skin with whitening effects. As you will be searching around inside the fashion market places you will be finding with the countless beauty creams but at the same time these beauty creams are deprived from the guarantee status as well. These days Golden Pearl beauty cream is quite a lot in demand as it is linked with the women skin beauty secrets for the last so many years. Some women just think that this beauty cream is just included with the benefits but that's not the fact!
About Golden Pearl Beauty Cream:
To buy some beauty cream that is best to claim that it will be giving you with the excellent skin whitening then Golden Pearl beauty cream is the best choice.
It is helpful as it helps the women to get rid from the dark circles, pimples and at the same time dead skin cells too. It is mainly best to show the excellent outcomes over the white face color.
How To Use Golden Pearl Beauty Cream?
You can make the use of this cream as by applying to the sections of face and then massage all the way through whole face as for covering dark spots areas. If you want to view the results quickly then just apply two times a day.
Price of Golden Pearl Beauty Cream:
Inside the market this cream is accessible at the affordable rate of 330 Rupees. Now you can clearly imagine from the price rate that how can such cheap beauty cream can give away the excellent results in the skin whitening.
Different Side Effects of Golden Pearl Beauty Cream:
You will clearly view the side effects of this cream if you will be standing in front of the heat after using the cream. Any kind of cooking heat and sun heat is also bad for skin. This cream is even added with the mercury which is hell dangerous in support of skin as by far making skin layer thinner.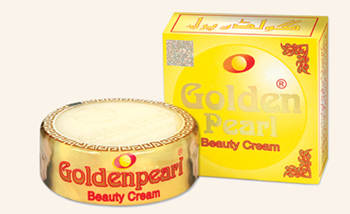 So this is all we have ended with the review of Golden Pearl Beauty Cream! Now before making the use of this cream just makes sure that you are aware from its side effects and the items that are used for its manufacturing.