Are you desperately waiting for Junaid Jamshed spring summer collection 2015 for women? Well there would be no such women that would not be the heart-throbbing fan of Junaid Jamshed and his brand clothes. In the past Junaid Jamshed gave a new revolutionary image to the music industry of Pakistan and now he has entered in the fashion world for driving the women crazy and mad for clothes. Few years back, Junaid Jamshed started his fashion designing journey with the name of a fashion house entitled as 'JJ". The main product line of Junaid Jamshed fashion house deals with formal wear, casual wear and semi-formal wear collections. So far he has always been seen in the front row for grabbing the attention and huge interest of the women in respect with the fashionable clothing collection.
Latest Junaid Jamshed Summer Print Lawn Collection 2015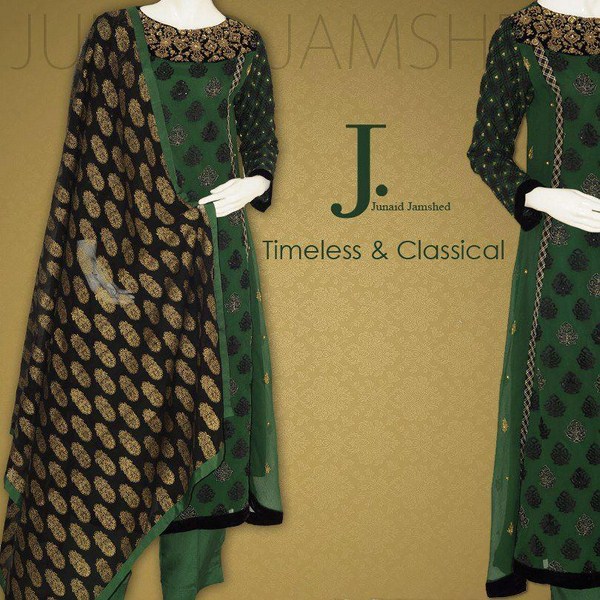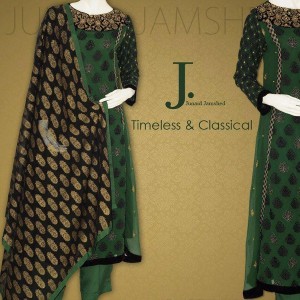 He ever offers clothes for men and kids as well. Recently, Junaid Jamshed has highlighted their exclusive and much trendy designed spring summer collection 2015 for women. This whole collection has been over and done with chic and much gracefully designing. In this spring summer collection 2015 the women will find short kurtis and three piece suits. Kurtis have been coordinated with tights and even with jeans as well. All the color combinations that have been painted within the spring summer dresses are quite exceptional colorful and brighter looking for the women just like red, white, green, yellow, blue and purple.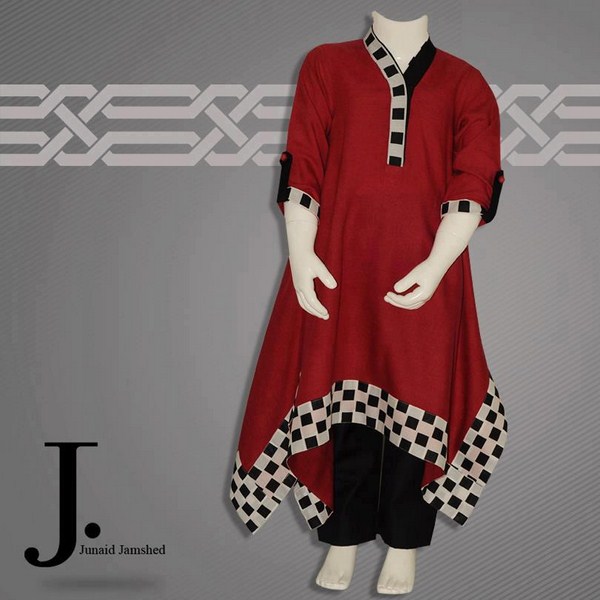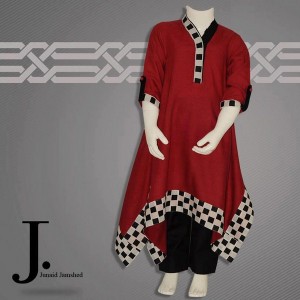 In this article we are allocating some of the stunning pictures of Junaid Jamshed spring summer collection 2015 for women. The women can make the perfect choice of all such collection outfits for the parties and social functions. In addition, in many of the outfits the women will find the striking ornamentation that has been finished with the embroidery. This embroidery version can be seen over the front side, neckline, borders and sleeves. If the women are interested in viewing more number of pictures and even knowing the collection rates then they can get all the details through the below mentioned facebook fan page:
Junaid Jamshed Facebook Fan Page: http://www.facebook.com/j.junaidjamshed
In simple words, this spring summer collection by Junaid Jamshed has been much impressive and glittering designed for the women. We would surely suggest all the women that they must have to check out this collection because we are sure that they will just fall in love with it. Get to the outlet now.