It's sure that Patiala Salwar is one of the most conventional attire of the Pakistani women. As the mentioned that it gives a complete Punjabi look. It consists of many plates and folds to give a voluminous look. Furthermore, the short shirt is a well-suited option for it. Now, this conventional outfit is worn by women on special occasions and events like on mehndi or any other kind of party. As well this is fit to wear as casual use. According to our culture, this is one most appropriate outfit to wear. Every year designer work on the old design to give some stylish look, like some latest designs of  Patiala Salwar Kameez in 2018 that looks more elegant than the last one. This combination is trendy one, but some new modification made it perfect.
 One of the best things about this outfit is that you will not feel the satisfaction and comfort in any other dress except this dress. That is why most girls desired to wear this trendy style in modern designs.
We have to been seeing this trend of opting Patiala shalwars along with these short shirts. Yes, this trend is back in demand. Girls and women have now become tired of wearing very long shirts.
Latest Patiala Salwar Kameez Designs 2018
Couple of best Outfit in this style:
This exclusive trend look fabulous when you have to go on some Desi kind of party. You can decorate and embellish these it with some gotta and lace work. The bottom section have to be wider in length. In short according to comfort ability from top to bottom this is one best dress.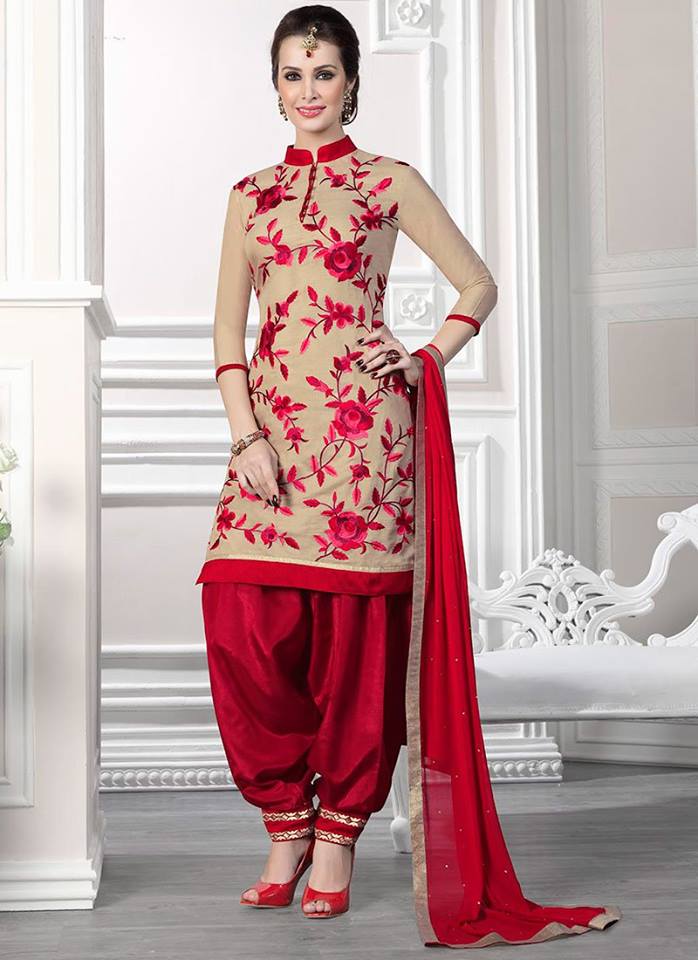 This is also known as a Pattian, it is a type of female trouser which has roots in special City. This is having close resemblance to the pathani suit which is having a similar loose lower as salwar and long knee length shirts.  Pictures of some latest designs are in above gallery, they are enough to understand that which color combination is best to wear.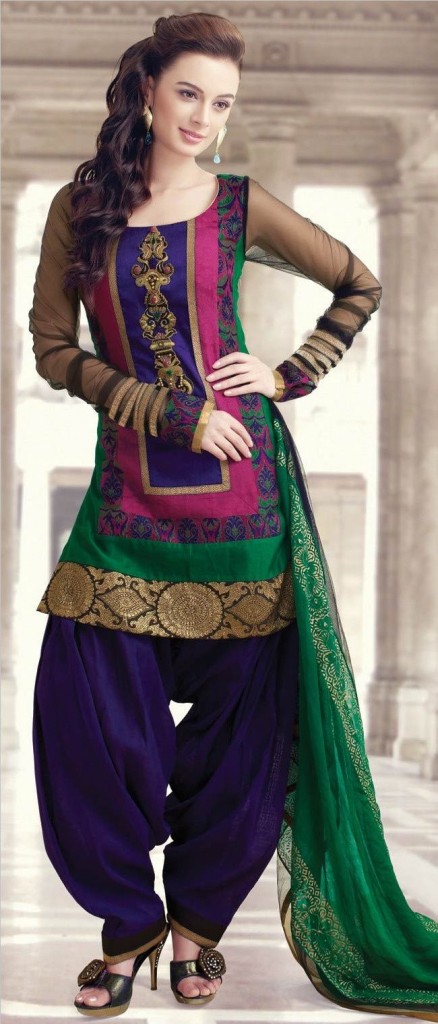 Pakistan women are taking inspiration from men's lose garment. This style depicts the culture of Pakistan. This loose and comfortable outfit also looks super with the knee-length shirt. This is also worn by women on special events. In short for any type of event or casual use this is one best dressing that one has the option to wear in multiple ways.