Up to now this is best service through which a ordinary person will get benefit. Through Online Vehicle Registration Verification System Punjab you can see your cars registry entries. This Software works through an Information System of (MTMIS). This project of MTMIS was started with the motive of computerization of motor vehicle registrations, motor vehicle examination, issuance of route permits & fitness certificates, Issuance of driving licenses, enforcement of traffic rules and regulations, automation of motor vehicle record and automation of criminal records. A part from this, this has many more benefits to. Still some online loops are available in this project, soon these will cover and more people will get benefit from it. But current need is that official will make this system more consistent.
The first phase of Motor transport Management Information System was launched in Lahore only but after the successful launch of phase 1 chief minister of Punjab Mian Shabaz Sharif extend the project on big scale to provide more facilities to every person and the project details are
Project Cost                       :          517.236 Million
Project Start Date               :          1st September 2007
Project End Date                :          30th September 2011
Project Area                       :          All the 36 Districts of the Punjab
Sponsoring                        :          Excise & Taxation Department
Execution                          :          Information Technology Department
Operation & Maintenance :         1.  Excise and Taxation Department
2.  Information Technology Department
To find Online Vehicle Verification System for Sindh
Online Vehicle Registration Verification System Punjab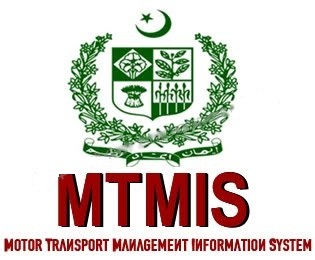 Check Vehicle Registration and Token Verification from Mobile Through SMS
To Check Details from Punjab MTMIS

If we go some years back than there is a procedure that if you want to check the registry entries of any car you are buying or selling than you have to go to the excise office which is in your city but now there is just a simple process while sitting at your home you can check detail of every car. What you just have to do sit in front of your Computer and open the link which you can see down here and than just enter your car registration number after that within no time your car information is in front of you. No need to waster your time by spending a day while going to the excise office just open official portal of this purpose.