Fancy dresses do not mean that a huge embroidered work has done on it, now many new ideas are introduced through which a simple dress modify in some stylish look. Such latest trendy dresses for weddings and formal occasions are the requirements of every Pakistani girls. In the 2018 year, Fancy girls Dresses consist of some new designs that look best to wear. Currently, a list of designer come with their exclusive collections, that comprised up of eye-catching outfits. In their styles they explore their creativity by experimenting with new and unique embroidery work, patterns in latest fancy wear dresses. Thus the fashion has been evolved with every passing year. All these dresses of various designers are there for ladies who are crazy about the latest formal fashionable. Now ladies also wear light work outfits as formal wear too.
Ideas of Latest Formal Fancy Dress Designs of Pakistani Fashion Designers:
Usually, the formal parties and weddings take place in the night time, thus the fashion designers try to use vibrant, bright eye-catching colors to add glamour to the fancy evening wears. The color like rose red, ink blue, bottle green, rusty orange is highly recommendable for the fancy dresses of the year 2018.
Apart from these black and white color are always in fashion and look classy on evening functions. This year the shades of gold with red has become the most popular combination of formal wedding dresses. This is also depending on your choice that which style you like more.
Pakistani Fancy Dresses 2018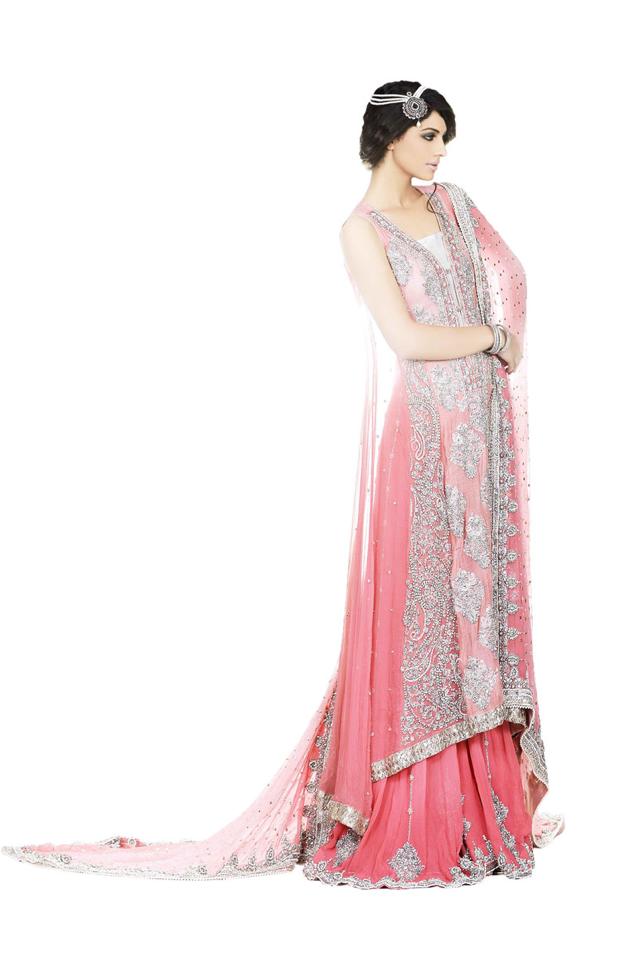 After considering the colors, now it comes the styles. You may be surprised to know that the year 2018 will be trend sitting for the short shirts and tight narrow bottoms trousers. Yes short shirts are again in fashion but this time they are paired with gowns. You can see variety of gown styles, both short straight knee length gowns and long. Long tail gowns are in fashion for this year.
Long maxi frocks with short gowns and blares are also seen in the designer's collection of fancy dresses. The sharara with the knee-length shirt is the best traditional style dress for mehndi and mayon functions of Pakistani weddings. When ladies see few top dresses from gallery then it easy to select right dress for any of function. No doubt an outfit completely change the entire personality but for this its necessary that its suit on you. Again in 2018 its necessary to make its clear that Pakistani girls change the trend of fancy dresses, with some light work.