Many people would certainly be well aware from the word laser hair removal. This process is newly emerging treatment in the market that allows the growth of hairs to be lessened with the help of laser technique. Most of the time it happens that the hair get controlled forever but this outcome can only be suitable for few types of hairs. As on one hand both men and women are strongly getting attracted towards this treatment on the other hand they are not well conscious about is effects. The results can even appear to be full of advantages or over flowed with disadvantages. In this article we are discussing some of the dangerous side effects of hair removal therapy.
Laser Hair Removal Side Effects: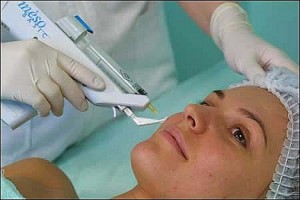 Firstly the laser treatment can also engages you into the eye sight problems because of the laser light but this situation can even be controlled by taking special precautionary measures.
Secondly is any of the men has a tattoo on his body then he should initially get it consult by the doctor because if the hair removal is intended on the tattoo body then it can results in many harmful happenings that can even cause allergy and dangerous side effects for the human body in future.
Moreover, if the laser is done on similar body place for twice or thrice then a person may starts finding the particular place to be crusting which has to be treated immediately otherwise it begins spreading in the whole body.
Most importantly you can also get trapped into the conditions of reddening as it is similar to skin blisters. It mostly happens when the skin does not get proper cooling during the treatment as the laser mostly accompanies heating so try to keep yourself aware that whether the doctor will provide you with the cooling procedure or not.
Lastly, the laser treatment can also involve you into the circumstances of pigmentation that will cause many irritating situations for the men and women in future.
On the whole after discussing the laser removal surgery and its side effects it is concluded that we are not saying that this treatment is not efficient for the hairs as it is a scientifically tested ones but you have to keep your eyes open while consulting any laser therapist so that this treatment would not provide you disappointing results in future.