Best Black Mehndi Design for Women 2015 are really beautiful and quite different from previous one. Mehndi is available in different colors just like red, brown and black. Mostly people know about only two common colors red and brown but know black mehndi color is like these days. There are many types of black mehndi design and women include in Arabic, Pakistani and Indian designs. Mehndi is consider as a traditional thing and without it every function is incomplete .Women and girls are apply mehndi on their hands, feet and arms in different occasion just like wedding events, EID ceremonies and many more occasions. Mehndi is popular not only in Pakistan but also in different countries just like in all Asian countries as for as in western countries.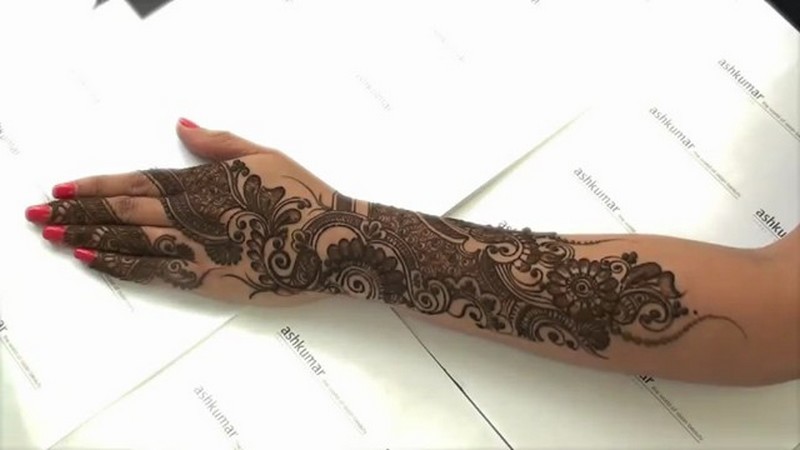 Today in western countries mehndi is called Henna and western designers apply Henna tattoo on their different body parts. Black mehndi color designs are like especially brides in these days and this trend is so unique and beautiful. In past everybody know how to apply mehndi on hands but today this trend change and many mehndi designers are available in market. Here we tell about a very famous mehndi brand called Urooj mehndi brand. This brand is working more that 28 years and located in Karachi. In their collection lesser floral patterns is so famous. Their dazing are so elegant, atylish and attractive and women like to apply their designs especially brides. In black mehndi design whole hand has been adorned with flowers.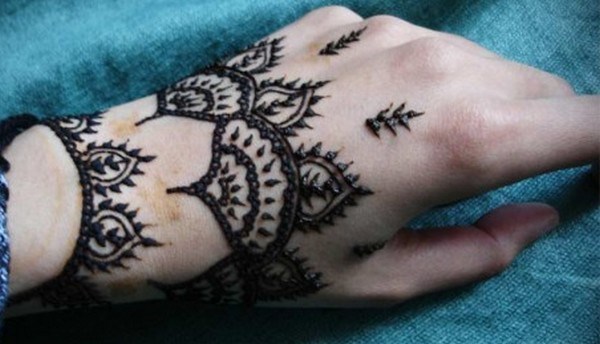 Henna is a plant and its dry leafs in powder form is to use for coloring hands oand other body parts on different events. It has no side effect in original henna but now these days many harsh chemicals include in henna. Muslims women apply mehndi on their religious occasion like Eid-ul-Fitr and Eid-ul-Azha and as for Indian women on their religious events like Karva Chauth, Diwali, Bhaidooj and Teej. In short Best Black Mehndi Design for Women 2015 are necessity of every women and girl for every of function as well as for casual use.