One who need some budget to grow his work can take Khyber Bank Loan without Interest 2022 and this is so far the excellent scheme for interest fee loan offered by the BOK. Obviously, the Government of Khyber Paktunkhwa has brought khud kafalat rozgar scheme for unemployed peoples. This loan program is just similar to the loan program introduced by the federal government of Pakistan headed by same govt of PTI. It may be another revolutionary step to decrease the difficulties of KPK peoples. Billion of rupees are reserved from total budget of government for the purpose to generate income of a struggling guy who worked hard to generate some income.
Khyber Bank Loan without Interest 2022:
The loan will be permitted through the bank of Khyber. For sure, this is best to give opportunity to all youngsters that are now free due to UN availability of jobs. Through this Khyber Bank Loan without Interest 2022, they get a handsome amount that is enough for starting a earning source.
Loan Amount: In between 50 Thousand to 2 Lac Rupees
Return Time Frame: 36 Months
Recovery Criteria: On Monthly Bases
Because it is a financial scheme so there is a need of guarantee or security. It is the first requirement for this program. Any person who will not give guarantee or security, loan will not give to him without guarantee or security.
Khyber Bank Interest Free Loan Scheme 2022:
The eligibility for Khyber Bank Interest Free Loan Scheme 2022 is straightforward for those who are suitable for it. Furthermore, it's key points are very simple and easy to follow.
A person who is unemployed or low income person can apply for this load scheme.
Educated and skilled person will be preferred.
Domicile should be of Khyber Pakhtunkhwa (KPK) that prove the permanent citizen.
The age of applicant should be greater than 18 years old and less than 50 years old.
The person who is applying for loan scheme should not be defaulter of any bank in Pakistan.
The person who is applying for this scheme had not received loan from Benazir income support program or waseela e haq loan scheme or any other such type of scheme by government.
The below is previous advertisement: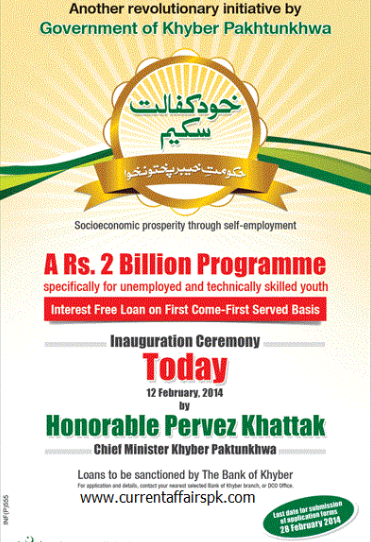 Interest Free Scheme:
It should be kept in mind that is the without ant interest scheme.
Loan Recovery:
Loan should be return back in installments within 3 years. Three years are the maximum duration to return the whole amount received from this loan scheme. Hopefully, the interest free loan scheme or solely called Khyber Bank Loan without Interest 2022 by BOK will produce the best result. The need of current time is that they increase more number in it.