Every woman has the utmost desire to look pretty and beautiful on her wedding day. Wedding day is considered to be very special and memorable for the women. She gets very concerned for her dress, jewellery, shoes and other accessories. But apart from such items there is another commodity that plays a vital role in the women wedding and that is the unique wedding hair accessories. Some of the most eminent bridal accessories accompany bridal veils and tiaras for hairs. Hair veils are immensely important for increasing the beautification of the bride. It is readily accessible in different styles and designs that also match well along with the bride dress and gown.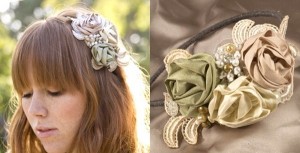 Bridal chapel veils are the most demanded ones by the bride on the wedding day. The chapel veil has been divided into two layers as one section is used to cover the face whereas the second layer covers the head portion. Cathedral veils are also another bridal veil that is similar to the chapel veil. Waltz veil is another highly appreciated by the brides. It is obtainable in different designs as well as sizes that allow the bride to choose according to the size of her dress. Blusher veil is the shortest veil in the wedding season. It only covers the chin area and can even be considered on the reception day of the bride. There are bridal veils that have been designed in different shapes and sizes. Some of the veils reach at your elbow whereas some travels right towards the knee.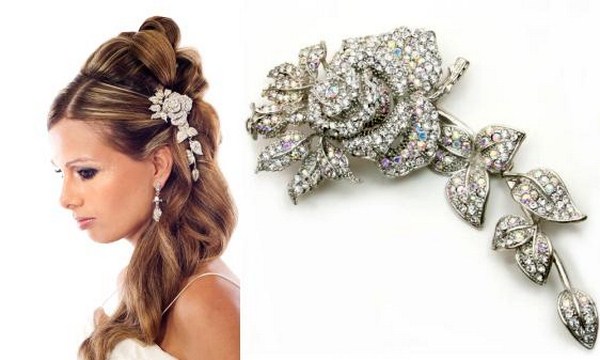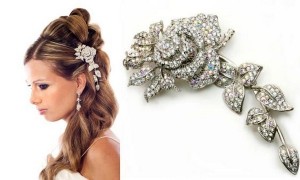 Apart from the bridal veils there is wide ranging of bridal tiaras that are highly demanded by the brides as well. The bridal tiaras are always specifically designed keeping in view the shape of the face, dress and the whole makeup. One of the most well accepted bridal tiara is the headband style that is mostly placed on the head and tied around the ears. It will help your hairstyle to remain fixed at one place. It is also further made beautiful by the ornamenting it with crystals, silver stones and rhinestones. Comb tiaras are also highly claimed not even by the brides but the young girls as well on the wedding ceremonies. It is a form of comb that attaches on the head and gives the hair a dazzling and eye grabbing look along with the flairs touch. So if anyone of you is the upcoming bride and wants to make yourself even more beautiful on the wedding day just have a look on all these bridal accessories for enhancing your beauty.