Total procedure of Registration in Pakistan Navy jobs through Short service commission 2014-A course and application form is given there. By following the given procedure one can easily register for this marvelous job through which one can join as officer. At start of year this is one best job opportunity for all those that are eligible for this job. This job has two advantages; one is that that it's a best chance to serve this country. This country gives us everything so its responsibility that one also takes care of it. Second benefit of this job is that a handsome salary is announced that is enough to fulfill whole basic necessities. So never miss this chance and must complete registration before given time period. Further process of registration is also given as below.
Last date For Registration: 15 December 2013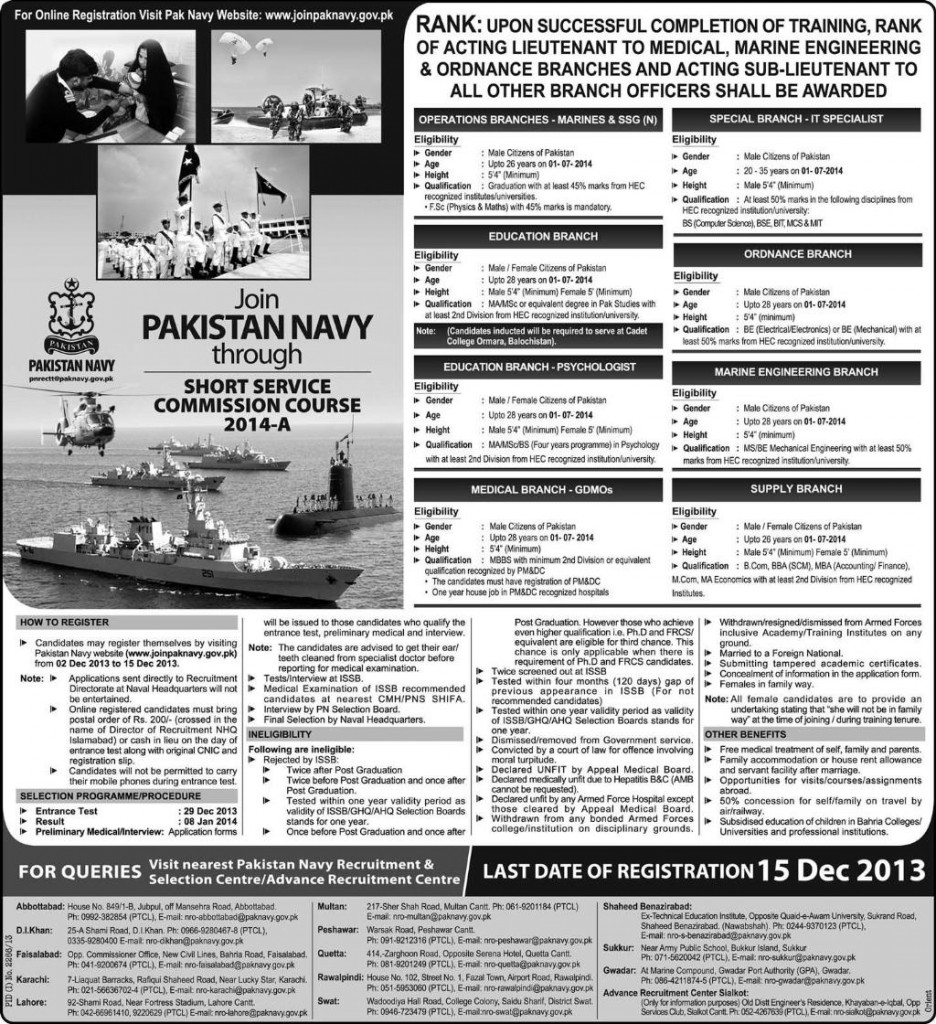 Procedure to Registration:
This time official announced two methods for registration. On is through online and secondly one can also send his complete application form to a head quarter address of Pakistan Navy.
In case of online registration one can visit at given address. Ina case of online registration it necessary to attach a 200 rupees paid chalan form number. One can complete their registration from 2 December 2013 to 15 December 2013.
(www.joinpaknavy.gov.pk)
After completion of registration eligible candidates are called for written test that will hold on 29 December 2013. Numbers of centers are announced for taking of this entry test so candidates has option to select an easy approachable center. Successful candidates are called for medical and final interview.  Further information is also given in above newspaper advertisement so one can also take help from it.