Mobilink Jazz Comes up again in the  market by its SMS Offer in this Offer a user can send Free 500 SMS without any SMS bundle after 2 charged SMS ever day. This is a fantastic offer by Jazz you don't have to subscribe for a bundle offer its just absolutely free, what you have to do is just send 2 SMS from jazz network and then next 500 SMS for you is free.
There are some people who don't go for a any SMS package but they do send SMS to your relative etc those people don't want to go in complications like to activate the SMS bundle daily and then there are daily charges so now Jazz offering SMS Offer that are viable for those persons too.
A person can get this offer at a charges of Rs 0.20, this is the additional price rather then the cost of the 2 SMS you have to spend for taking the benefits of that Jazz Free 500 SMS On 2 Charged Messages Offer.
Send 500 Free SMS Without Any SMS Bundle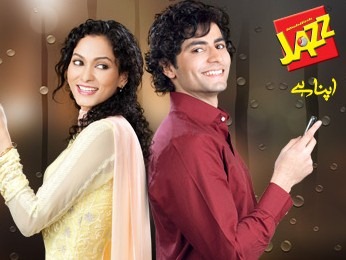 Offer:
Just send 2 SMS per day and next 500 SMS will be free for the next 24 Hours
Offer is available on only Jazz Packages.
How To Avail Offer:
dial *767# to activate this offer
For un-subscription*767*4#
For SMS left and expiry time*767*2#
Offer Details:
Fair usage policy of 500 SMS to all network is valid for next 24 hours after sending the 2 charged SMS
The criteria of charged SMS include Onnet, Offnet and IDD SMS charged as per the base tariff of the package and not included SMS through bundles, features and VAS related SMS will not qualify for the achievement of the threshold of 2 Charged SMS
If a customer hs already subscribe a bundle and also want to get this offer then there are two ways
 By consuming all the free SMS of that bundle and then send 2 charged SMS
person can first un-subscribe himself from that bundle and then can avail this offer.
This offer is only for Jazz commercial packages not o Jazba Packages, PCO, JSP and retailer