Punjab Public Service Commission, Lahore has offered jobs for the year of 2015 in different departments of it.It is a great career opportunity for those who are eligible to get job.Here we have given you PPSC Jobs 2015 in Health Department Apply Online process and all the relevant details of this job. One of the important thing which has mentioned by PPSC is that, Applications other than online shall not be accepted at all. If you are really willing to get this job, you must apply online. As we know that PPSC is a government agency which is responsible for hiring and administering the provisional civil services and management services in Punjab provinces. This agency was being set up in the year of 1926 when there was a time of British India. After the independence, into Pakistan the commission was being established in the year of 1947 under the provision of Government of India.This commission is consisting a chairman and some members of it, the chairman was being appointed by the president of Islamic republic of Pakistan in the discretion of him under the article 242.This agency is now looking for some talented and eligible candidates to work in it that is why offered vacancies for the year of 2015, the departments in which jobs are being offered are givne under here:
Job Departments:
Health Department
Punjab Police Department
Livestock & Diary Development Department
Last Date to Apply:

9th February,2015
To Apply Online:
PPSC Jobs 2015 in Health Department Apply Online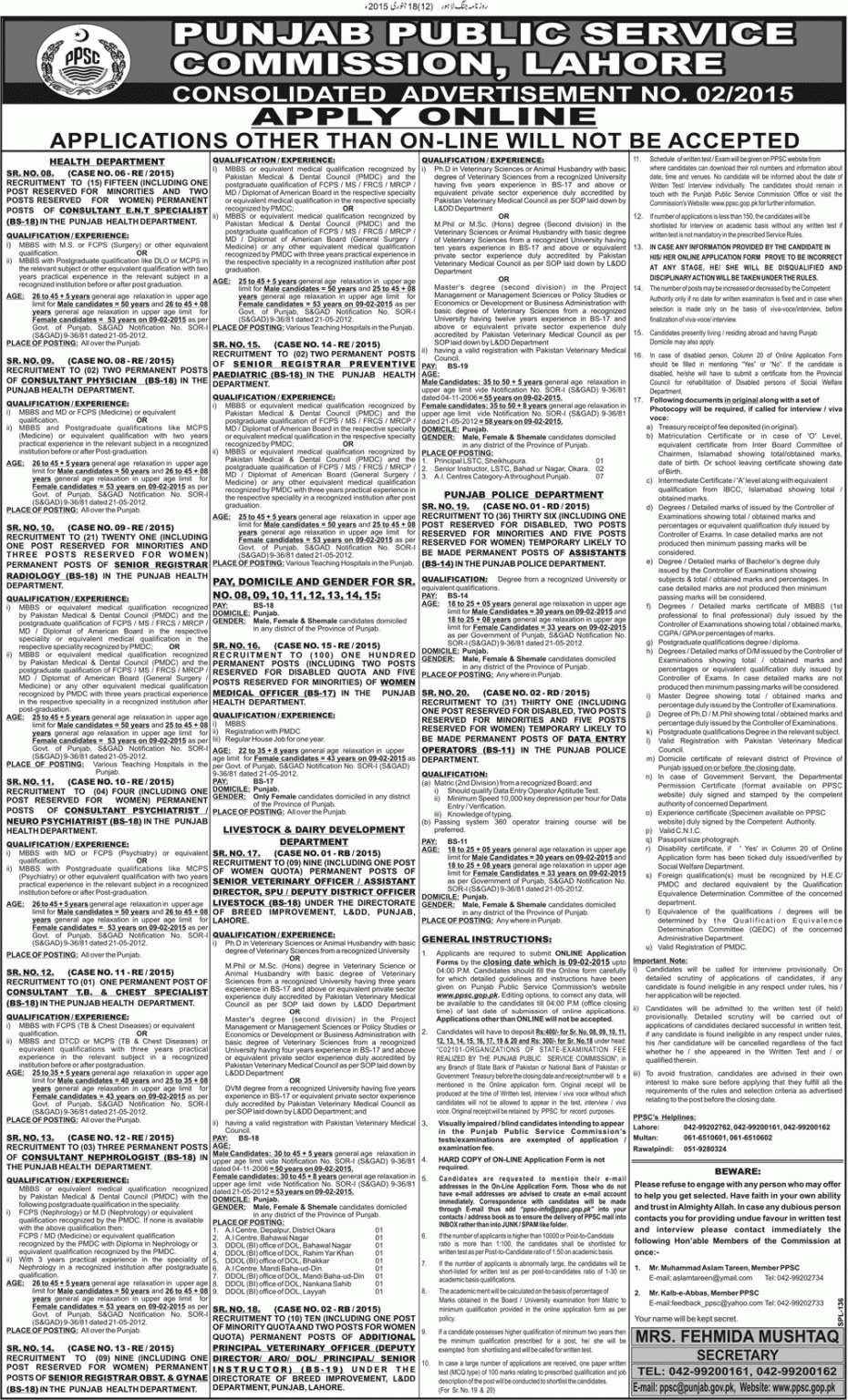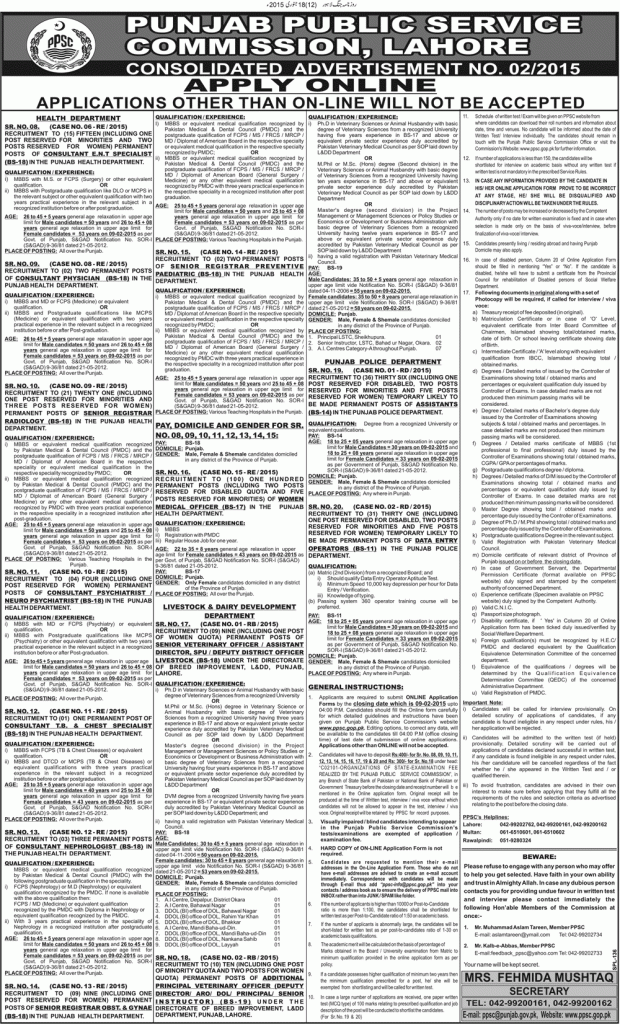 Ppsc Jobs 2015 Apply Online:
If you want to apply for this job, application form are required to be submitted online after filling dully. Candidates can get application form through the link given above and fill it carefully, after filling it completely and submit it online on the official site of PPSC before last date to apply. Ppsc jobs 2015 last date to apply is 9th February, 2015. Application forms submit after last date shall not be accepted at all, so get hurry download application form fill it duly and submit online.
Candidates have to deposit the fee of Rs. 400 for Sr. No 08,09,10, 11, 12, 13,14, 15, 16, 17, 18, 19 and 20 and Rs 300 are required to pay for Sr No, 18
General Instruction:
All the candidates who want to apply for this job can easily get instruction through this page, all the candidates are being requested to mention their names and email address in the Online Application forms.
Every applicant advised to avoid people who may offer to get selected but there is nothing like this all the jobs will be given on the merit and interview basis.If you are looking for more information regarding to these jobs. Stay in touch with this page to get more updates from here.