In this article we will be giving all the requisite and necessary details about NTS NAT test schedule 2013 for the students. Firstly, before beginning with the schedule we would like to comment upon a short review on NTS institution. NTS stands of National Testing Service. This service started operating in Pakistan in 2005 and for the last eight years this service institution has come across as one of the top best testing organizations in Pakistan. This institution has been primarily responsible for conducting the examination for different scholarship programs, universities and graduate and under graduate courses. This center works with the combined collaboration of Higher Education Commission. Every year National Testing Service undertakes the test for the private and regular students. This test is just commenced for specific universities and colleges whose list is accessible for the students during the time of admission forums.
NTS NAT Test Schedule 2013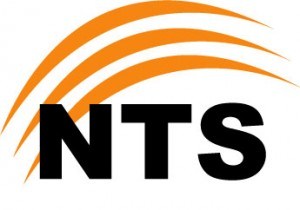 PROCEDURE FOR ADMISSION FORUMS:
All the students that are wishing to apply for this test they can get the forum from any branch of MCB, UBL, HBL and ABL at the cost of fee deposit of Rs 500.
The students are required to submit all their educational documents that will be demanded by the center along with the attachment of two pictures.
The students can even submit the admission forums through post as well but if the post reached after the admission dates are closed then the institution will not be responsible.
NTS NAT TEST SCHEDULE 2013:
SERIAL NO:
DATE OF TEST
DATE OF FORUM SUBMISSION
DATE FOR UPLOADING OF SELECTED CANDIDATES
DATE FOR QUERIES PROVISION
DATE FOR ROLL NUMBER DISPATCH
DATE OF RESULT

1.       

Sunday

20th October

2013

Thursday

3rd October

2013

Monday

7th October

2013

Wednesday

9th October

2013

Thursday

10th October

2013

Saturday

26th October

2013

2.       

Sunday

24th November

2013

Thursday

7th November

2013

Monday

11th November

2013

Wednesday

13th
November

2013

Thursday

14th November

2013

Saturday

30th November

2013

3.       

Sunday

22nd December 2013

Thursday

5th December

2013

Monday

9th December

2013

Wednesday

11th December

2013

Thursday

12th December

2013

Saturday

28th December

2013

4.       

Sunday

13th January

2013

Thursday

27th December

2012

Monday

31st December

2012

Wednesday

2nd January

2013

Thursday

3rd January

2013

Saturday

19th January

2013

5.       

Sunday

24th February

2013

Thursday

7th February

2012

Monday

11th February

2013

Wednesday

13th February

2013

Thursday

14th February

2013

Saturday

2nd March

2013

6.       

Sunday

24th March

2013

Thursday

7th March

2013

Monday

11th March

2013

Wednesday

13th March

2013

Thursday

14th March

2013

Saturday

30th March

2013

7.       

Sunday

21st April

2013

Thursday

4th April

2013

Monday

8th April

2013

Wednesday

10th April

2013

Thursday

11th April

2013

Saturday

27th April

2013

8.       

Sunday

26th May

2013

Thursday

9th May

2013

Monday

13th May

2013

Wednesday

15th May

2013

Thursday

16th May

2013

Saturday

1st June

2013

9.       

Sunday

23rd June

2013

Thursday

6th June

2013

Monday

10th June

2013

Wednesday

12th June

2013

Thursday

13th June

2013

Saturday

29th June

2013

10.   

Sunday

21st July

2013

Thursday

4th July

2013

Monday

8th July

2013

Wednesday

10th July

2013

Thursday

11th July

2013

Saturday

27 July

2013

11.   

Sunday

25th August

2013

Thursday

8th August

2013

Monday

12th August

2013

Wednesday

14th August

2013

Thursday

15th August

2013

Saturday

31st August

2013

12.   

Sunday

22nd September

2013

Thursday

5th September

2013

Monday

9th September

2013

Wednesday

11th September

2013

Thursday

12th September

2013

Saturday

28th September

2013