Here we will discuss Zindagi Gulzar Hai episode 8. But before discussing the episode 8 of this drama serial, we would like to mention the cast and timings of this drama serial. Every year, this drama serial has been broadcast on Hum TV channel on 8:00 pm Friday. The director of this drama serial is Sultana Siddique and written by Umaira Ahmed. The cast of this drama serial is Fawad Afzal Khan, Sanam Saeed, Ayesha Omar, Hina K Biyat, Mahreen Raheel, Samina Perzada and Javaid Sheikh. Now we would like to discuss the episode 8 of Zindagi Gulzar Hai.
Zindagi Gulzar Hai Episode 8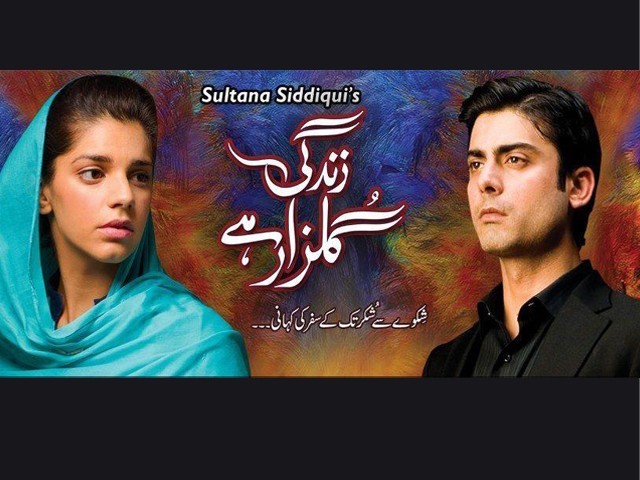 This 8th episode was considered to be the perfect picture from the first scene of this drama serial to the last scene. All the scenes in this episode were mind blowing. But the most excited and enthralling scene was the live performance of Zaroon. The complete atmosphere was mind blowing and perfect. In simple words, the whole episode was flawless and mind blowing in terms of acting, direction and dialogues. In the beginning of episode, we would like to mention that Zaroon gave lecture to her sister for coming home late. Now the next scene was that, it was delightful and happy to see that Kashaf has positive view about Asmara and she told her sister that Asmara was perfect and ideal in every way. Moreover, we would like to mention that Kashaf point of view about rich people is funny and sometimes cute. Afterwards, Kashaf share everything with her sister about her college life. In other words, we can say that Sanam Saeed plays a very difficult and challenging role as a Kashaf and many people like her role.
Afterwards, in this episode Kashaf dialogue i-e Aqalmundi Wali Muskurahat also gained popularity. On the other hand, Zaroon thinks that he is very clever and he is doing a remarkable job of making jokes of people around him. In this way, Kashaf is giving him something to just think about it and then both of them face the sleepless nights. Another important scene in this episode was that when Kashaf came late with his class fellow but the positive point was that her mother Rafia did not make a very big deal or issue. In additionally, in this episode Kashaf refused to sit in the front seat with Zaroon. Other scenes that were included in this episode were the scenes with Murtaza and his family that how he treat Rafia and his daughters and also shows the difference that how he treats with his second wife and his son.
In short, we can say that the 8th episode of Zindagi Gulzar Hai was exciting and rewarding. All the actors in this drama serial did an incredible job. Let's see what will happen in the next episode.