It was seen that the construction of the Rawalpindi-Islamabad Metro bus started on February 28, 2014 with 60 buses initially. The Rawalpindi Development Authority has been overlooking the project, it had the cost of Rs 34 billion, shared by the Federal government and also by the provincial government of Punjab. The expected date of inauguration is February 28, 2015. But this project is not complete to till this date that why Metro Bus inauguration was done on 4th June 2015 by Prime Minister of Pakistan Mian Nawaz. It has total number of stations and will be facilitating at 150,000 daily riders. If you want to know about the Rawalpindi Islamabad metro bus timings schedule ticket price stations list details then read the below details, we will be giving you an overview of it:
Timings of the Metro Bus:
That is seven days a week will be the bus service timings. Metro bus cards can be taken by paying the security deposit of Rs. 133.
Ticket Price: 20 Rupees
We can say that this Metro bus service is one of the best services that have been carried on by the Federal government and provincial government of Punjab because with this Metro bus service, our traveling cost has been saved a lot. We can now have the low cost and cheap traveling and this is possible because of the Metro bus service. This service is also safe and sound and it will not make your traveling risky.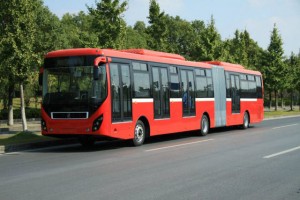 Route Map Of The Metro Bus:
It will start from near Flashman Hotel that is on Mall Road Rawalpindi and then will be following the existing Murree Road and then up to Faizabad. The bus will then turn left to federal territory and then follow to I.J.P. road that is up to 9th Avenue. Then it will turn right and then follow the 9th Avenue in Islamabad, turning right on Jinnah Avenue and then up to the end of Blue Area. Right from Blue Area to Secretariat stop, then it will cross the Constitution Avenue and other main roads.
Stations List:
This route is approximately 24 km in length and it has 24 stations.
So, this was all about the Rawalpindi Islamabad metro bus timings schedule ticket price stations list details, if you want to have more information about this service then you can stay tuned with us. If you have not yet tried out this Rawalpindi Islamabad metro bus service then try it now, let us know your feedback too.