This complete essay is revolving around the Current Affairs of Pakistan in 2018. On bases of the latest trend, we are trying to divide this topic into multiple points that are (Panama Papers, Terrorism, Operation Radd ul Fasaad, Relation with Neighbor Countries and Political Circumstances). In below we point out all these issues in detail. Let's begin with Panama Papers: During last year as well now in 2018, this is one trending issue of Pakistan, which basically revolves around the family of Prime Minister. Basically, these documents comprised some sensitive data from the time of the 70s to till the last year. Among these leaks or (Panama Papers), the names of N- league government has been emerged up. Because of this Tehreek e, Insaaf has filed the case against the head of PMLN.
After the investigation process that is carried out by the Supreme Court of Pakistan; decision came in favor of PTI. Court disqualifies PM and orders NAB to open reference against his family under the supervision of the judge.
Essay on Current Affairs of Pakistan 2018:
Terrorism:
From last decade this is one serious problem of this country; which always remains in trend. Suicide attacks are the major part of terrorism; that affects (Local People, Student, Army and other Forces). Its major example is the terrorist attack on Bacha Khan University. Another suicide bomber processed his activity near to the military convoy which was located in Pakistan's western city.
Operation Radd ul Fasaad:
This operation has been launched by the army, which is related to the war on terror. Its purpose is to remove and eliminate all terrorism right across Pakistan. In this giant operation, we will see the massive participation of every force.
Relation with Neighbor Countries:
The Pakistan relation with China is always important for this country. China has given this assurance to our country that they will be increasing their imports sooner. The CPEC project is going to the success rate. Because of this, massive boost will be given to this socio and economic cooperative kind of partnership.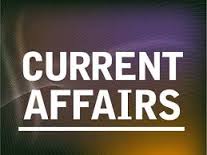 With regard to their relationship with India, it is under the stressful situation. Recently, a new minister of UP has taken an oath and he has given this statement that if he will get a chance, he will put statues in each and every mosque. Meanwhile, Kashmir issue is also at the standby position.
Political Circumstances:
If we talk about the Political Circumstances in Pakistan then they are not going to a stable one. The party of Imran Khan (Tehreek e Insaaf), they are running after the party of N- league government because they are into many corruption cases. Rests of political parties are also playing their own card. But this year also revolves around the politics. Up to now in 2018 the essay on Current Affairs of Pakistan is twisting around these major issues.