Shaving is one of the most important factors in the grooming of men, but How To Shave Your Face With An Electric Razor? Electric Razor is one of the most common sources used for this respective purpose. Men use this razor for shaving face. This is a very complicated process which involves great concentration and presence of mind because this requires uniformity. To make this a very perfectly accomplished task some specific steps should be taken under consideration. This should involve the following steps performed in order. First of all make sure that you have pretty sharp blades and rusted blades should not be used for this purpose. The razor should be properly maintained so that any dis comfort is avoided. Make sure that the blades of the electric razor are changed at least once after every year. So that skin irritation is avoided and a good shave is being obtained.
How To Shave Your Face With An Electric Razor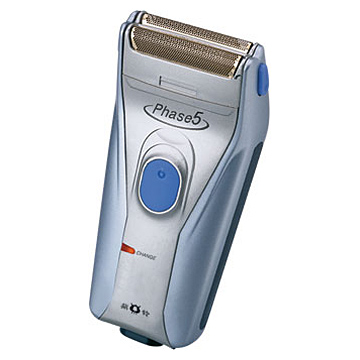 Before the start of the shave With An Electric Razor make sure that you wash your face comprehensively so that the hair could be made soft and lubricated. Then dry the entire face and if possible scrub the beard with talcum powder. Pre-shave lubricants are also available so using them will be fruitful as they will remove the oil from the skin and will make the beard hair stand hard so that they are being removed properly. While starting the shave from the electric razor use your one hand to pull the skin tightly. This will prevent any wrinkles to be formed and will help you to get the closest shave possible when the skin is stretched.  Use the other hand to shave. This hand should be moved simultaneously with the hand pulling the skin. This is to make sure that the skin is always kept tight where you are shaving.
After the shave is done use proper lotions and after shaves which will dry out the skin and will moisturize the skin as it will cope up the wetness lost from the skin through the hair removal.  After this step make one thing sure that you have cleaned the razor. In the electric razors you can lift off the head, so that with the help of the brush the inner and outer both are cleaned properly. Use the lubrication lotion from razor blades before wrapping the machine again. By making this you can increase the life of your machine and will help you use it effectively for a longer time period. Through this methods of How To Shave Your Face With An Electric Razor you can have a better and well-managed shave.