Technology is improving day by day and covering the world in its arms continuously and speedily. Scientists are constantly working on enhancement of the technology every time. Sometime it seems in form of cell phone, smart phone, laptops, 3D monitors and TV, iPod, Tablet and many more. But one thing to be noted is that, the working on technology especially for the means of communications are being improving too much. Touch sensitive Cell phones, tablets and Laptops are available in market and still more improvements are going to be made by the scientists in this field. There are many well known companies manufacturing the products and introducing there items in market and getting a worthy amount. Pakistan is a third world country; we are fighting the war against corruption, down economy. But there are large number of amount people who can afford the price and buying the products and enjoying its facilities and applications.
Here we are talking about the Device being manufactured by Dany, The brand having a very respectful name in the market and people having a trust on its products because of its reliability.
Dany Genius Q4 Tablet Mobile being introduced by the company in 2013. Let's see its price and specifications given below.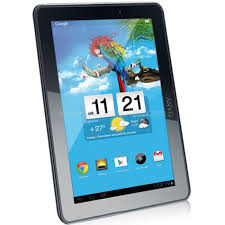 Price in Karachi: 17,999
Price in Lahore: 18,250
| | |
| --- | --- |
| CPU | 1.6 GHz Quad Core |
| GPU | Arm Mali 400 MP |
| RAM | 1GB DDR 3 |
| SCREEN | 7.85" IPS Display 10 Point Touch |
| RESOLUTION | 1024 x 768 with 160ppi |
| CAMERA | Front 2 Mega Pixel, Back 5 MP |
| FLASH CAPACITY | 8GB Built-in, up to 32GB Extendable |
| CONNECTIVITY | Wi-Fi / PTCL EVO Dongle |
| BATTERY | 5000 mAh Li-on Battery |
| O/S | 4.2 Jelly Bean |
| INTERFACE | USB / OTG |
| HDMI | 2160 HDMI Output |
| ProximitySensor | Yes |
| SDCard Support | Yes |
| Bluetooth | Yes |
| Light Sensor | Yes |
| Compass | Yes |
| | |
Above mentioned specification and price are reliable according to the product listings, Having Android base operating system , have long lasted battery and Wi-Fi Connectivity making its more suitable for fun applications also. Having a large display touch screen with beautiful colour combinations, Front and back camera of higher megapixels with a huge amount of storage capacity makes its much attractive product in the market. Company also manufacturing different products and will be introduced periodically in the market.