List of smartphones that Give Free Internet Offer of Jazz, Telenor, Warid, Zong are useful for all those that wants to buy these smartphones. On buying these smart phones now one can get opportunity of using free internet for duration of six months. So every customer that buys this smartphone from related franchise of cellular company can enjoy unlimited free mobile internet. These types of offers are announced after collaboration of mobile phone companies and cellular networks. At start there are not too many companies that offer these mobiles but now it will quite common in every network. Details of these mobile companies with their internet offers are given as below.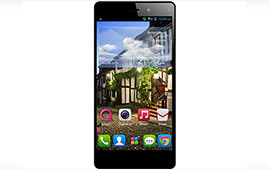 Smartphones that offer Telenor six month internet are given as below:
Q-Mobile Bolt A4
QMobile Bolt A2 Lite
Nokia Asha 301
Nokia Asha 205
HTC Explorer
HTC Wildfire S
HTC Sensation XE
Samsung Galaxy Note II
Samsung Galaxy S-IV
Smartphones that offer Jazz six Month Internet are given as below:
Qmobile Noir Z4
Qmobile Noir Z4 Mini
BlackBerry Q5
BlackBerry Q10
BlackBerry Z10
Nokia Lumia 925
Nokia Asha 210
Nokia Asha 501
Nokia Lumia 720
Nokia 206
Nokia Asha 205
Nokia Lumia 520
Smartphones that offer Zong Internet Offer are given as below:
Huawei Vision U8650
Blackberry Z10
ZTE S518M
ZTE S508
U 8850
U 8650
G 5510
G 2800S
N 281
G 2201
R 231
R 221
Z 100
Smartphones that offer Warid Internet Offer are given as below:
BlackBerry Curve 8520
BlackBerry Q10
Blackberry Z10
BlackBerry Bold 9790
BlackBerry Bold 9900
BlackBerry Curve 9320
BlackBerry Curve 9220
Smartphones that offer Ufone Internet Offer are given as below:
BlackBerry Z10
BlackBerry Q10
Samsung S4
This is whole details of the smartphones that are recently offer mobile phones. Variations had take place in these offers. These whole details are updated here as any change will take place in them. So must keep in touch with this page.