Here we will be putting detail highlight on the Blackberry packages for Warid and Ufone. These services have been divided into Ufone Complete and Ufone Social Services. Let's discuss upon all these services so that all the users of Ufone and Warid can get activated with them as early as possible. As this phone is sign of class, so these type of offers are really encouraging. These two are top cellular name of this country, so surely now phone users of this brand feel happy. At beginning this announcement surprise any one that how they manage it. But with passage of time customer are taking benefits from it. Mean while its a best business deal between three top brands. Let see how long this will last.
More Detail are giving in below Part

: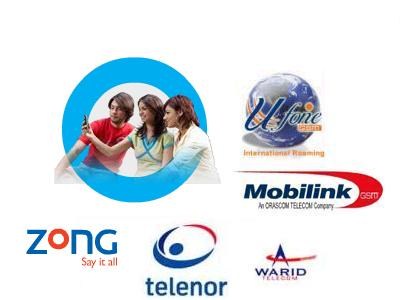 DETAILS ABOUT UFONE SOCIAL SERVICE:
This service allows the users to create his personal Blackberry account.
They can freely get connected with the internet at any instant moment and that too free of cost
The customers can take pleasure from Google, Messenger, Facebook, Twitter and Google Talk.
DETAILS ABOUT UFONE COMPLETE SERVICE:
This offer will allow all the users to make their personal Blackberry account.
They will be allowed to take pleasure from the internet browsing and Blackberry messenger.
They can even make the use of social websites adding with facebook, twitter, messenger and Google Talk.
LIST OF CHARGES:
For activating the Ufone Social Service the customer will have to pay Rs. 350 per month.
For getting subscribed with Ufone Complete Service the patron have to pay Rs. 600 per month.
BLACKBERRY INTERNET SERVICS:
For activating blackberry internet services the users have to pay Rs. 1,000 per month. This offer will give the sole chance to the customer to take pleasure from free unlimited browsing, creating your own personal Blackberry email account and get connected with the social websites at any instant time period.
BLACKBERRY COMPLETE:
In the package of Blackberry complete the user can make the use of unlimited fun of internet at just the cost of Rs. 600. This would even assist them to take the fun from social websites and   internet browsing as well adding with messenger, facebook, Google Talk, twitter and email. The user will find the unlimited fast speed of 1.2 GB.
TERSM AND CONDITIONS:
This offer has been just accessible for the Warid and Ufone postpaid customers.
The offer can just be availed after getting deducted the specified balance within the account.
If the amount of GB gets higher than the restrictions then the user will have to pay extra charges.
Well on the whole of the discussion all the Ufone and Warid users if you find these packages as exciting then just activate them now and we are sure that you will fall in love with internet browsing.