Total details that how many Sims are allow to activated or registered against One 1 ID Card are given there. According to PTA roles and regulations they allow only five (5) sims that a person can register on their ID card number. From a period of time restrictions are apply on that point. Now actions are also take place against that person if any illegal sim is register on any CNIC number. Further procedure is also announced through which one can get information that how many sims are registered against their CNIC number. This is really simple one just write CNIC without dashes and spaced and send it to 668. After sending this number one just received a conformational message that contains information about sims that registered against your ID card.
How many Sims are Allowed to Registered against One 1 ID Card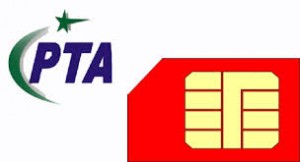 Number of Sims allows against any CNIC number: 5 Five Sims
These restrictions are applied because now behind every crime mobile phone calls play an important role. While in case of searching the sim it will not possible to reach at right person with correct information. As now terrorist attacks and other worst activates in Pakistan goes to its peak it's necessary to implement on that type invalid activity. For this government give this task to PTA because they has authority to issue these sims cards. Further its necessary that one must take care of their CNIC number that only those sims are registered against his card that are now activate to his related persons.
Find How many Sims are Registered against your ID card
Otherwise action will take against the sim registered persons. Further one can visit the official page of PTA and get more information about how many Sims are allow to registered against one 1 ID Card so must take enough information that avoid your from harm things.