Now after involve many other things now Jazz, Warid, Ufone, Telenor as well as Zong also considered the Customers at International Level. These kinds of Customers pay a lot with less time utilization so for. It is best thing which involve the amalgamation of both National as well as International Level of services. The Customers of such Cellular Mobile Phone Companies wants to get advantage of low price or same price for as they pay for National Level Calling. Actually now Customer also pondering upon such services which provides extra benefit for them.
Ufone provides International Roaming for all Customers Prepaid SIMs for Free. Actually mostly Customers of such Cellular Mobile Phones companies don't want to change their numbers for their Vacations days as well as for other Business meetings so that they want to get cheapest rates for their International Roaming. Mostly People visits for UAE,USA,UK,KSA and Qatar and now Ufone presents some extra ordinary cheap rates for these countries. Mostly International Call Rates of Telenor Jazz Ufone Zong Warid consider 30 Countries and they want that customer should get maximum benefit from such offers launched almost for all countries.Jazz is only one who offered this about for 140 countries.
International Call Rates of Telenor Jazz Ufone Zong Warid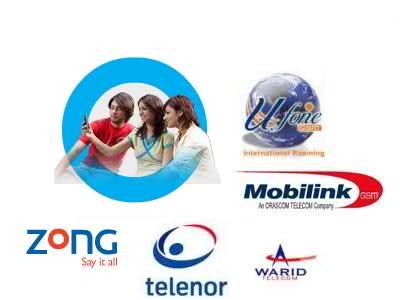 Jazz
This offer includes:
    No security deposit
    No subscription charges
    Free incoming SMS
Although not mandatory, Jazz International Roamers are advised to carry sufficient balance in order to enjoy unmatched convenience. Recommended balance is Rs. 1,500
Subscribing to Jazz International Roaming:
    Jazz International Roaming can be activated by simply calling 111 Helpline.
Balance Recharge for Jazz International Roamers
Jazz Load, Jazz Share, Balance Inquiry (*111#) and Balance Charging through USSD (*123*14DigitCode# and press SEND) all work while on roaming.
Telenor:
To subscribe to International Roaming, please dial 345 from your Telenor subscription or visit any Telenor Sales and Service Center near you.
Note:
Please note that you can make and receive calls and send SMS while you are visiting any of the countries who are on Telenor's network partner list.
Ufone:
Note:
Warid Telecom:
Download Prepaid IR Tariff Sheet
Terms and Conditions:
To get all International dialing rates and destinations on your mobile phone, use our International Dialing Info Service
Zong:
Note:
Call charges have been calculated using prevailing exchange rates and are subject to change without prior notice. Calls are billed in minute increments