In this piece of article we will have a detail highlight conversation about Nokia Asha 310 price, features and specification details in Pakistan. Before introducing the main aspects of Nokia Asha 310 we would like to mention the reputed place of Nokia in the world. Nokia is without any doubt is the most well known and distinguished mobile companies in Pakistan. It has been a long time that Nokia has been working in the mobile designing world for giving away a revolutionary change in the mobile universe. So far, Nokia has arrived with many dazzling and eye-catching mobile designs that are always filled with interesting features along with the affordable price rates as well. Nokia has never thought about competing with other companies because they just work for their customers and put efforts to match with their requirement heights. This time as well Nokia has arrived with yet another dashing and stunning mobile that has been named as Nokia Asha 310. This mobile has been said to be covered with many unexpected features therefore a lot more expectations have been connected with this mobile. Let's have a quick look at some of the prominent specifications of Nokia Asha 310.
Nokia Asha 310 Price Features Specification Details In Pakistan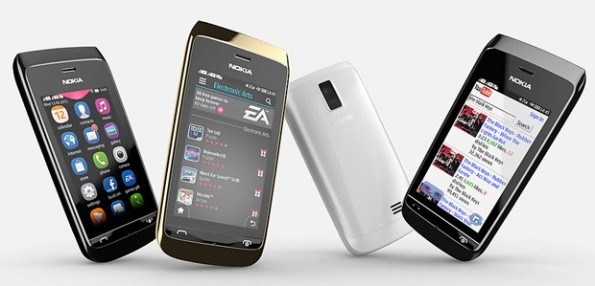 SPECIFICATIONS OF NOKIA ASHA 310:
Starting with, Nokia Asha 310 has been filled with the dual SIM system that is offering huge easiness for the users. In this way the customers can get connected with two SIM at one time.
Secondly, this mobile has also been switched with the Wi-Fi system as well that is serving the users with 900-1800 GSM. Through this accessibility, the users can take fun from the smooth and yet the fastest internet connections.
The screen size of Nokia Asha 310 is 3.0 inches with the touch screen mode.
The weight of the mobile is 103.7 grams.
Internal Memory capacity of Nokia Asha 310 is incredible that is offering 128 MB ROM and 64 MB RAM.
It is available in white, black and golden light colors.
The camera covers the space of 2 MP will the pixels capacity of 1600/1200.
Stand up batter time is 600 hours whereas talk time battery period is 17 hours.
PRICE OF NOKIA ASHA 310 IN PAKISTAN:
 Just like all the Nokia models, Nokia Asha 310 has also been kept as much reasonable rated for the Pakistan users. Starting price is Rs. 8,000 that reaches up to Rs. 12,000.