This is best place from where you can find Jumma Mubarak sms messages, quotes wishes in English, Urdu. Juma is one scared day for all Muslims, every one try celebrate it in respected way. Every Muslim tries their level best to offer jumma prayer. On this day strength of peoples will increase in mosques then other days. Special prayers pray from ALLAH for the betterment of country as well as for individuals. On this day every one share their best wishes with their related person. And in this modern world now sms is one best source to communicate between each other. Another important thing is that one is try to express their feelings in best way. So through quotes you are able to express yourself in better and meaningful way. Communication language is also very important so we also try to update you with juma sms message in the form of quotes in both English, Urdu so must keep in touch with this page.
Jumma Mubarak sms messages, quotes wishes in English, Urdu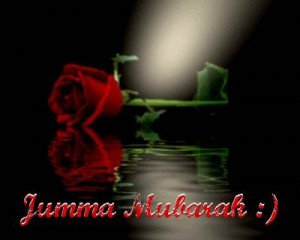 Jumma Mubarak sms messages, quotes wishes in English, Urdu is given there..
1: Jumma Mubarak
On one Friday Rasulullah (Allah Bless Him & Give Him Peace) said:
O Muslims! Allah Taala has made this day a day of Eid.
So have a bath on this day
whoever has perfume should apply it,
&
Use The Miswaak.
2: May The Light of Jumma,
Shine In Your House.
The Strength of Eemaan,
Stay in Your Heart.
&
May Allah Shower
His Countless Blessings
On You & Your Family
on This Holy Day.
Jumma Mubarak.

3: "Zamzam" Jesa Koi Pani Nahi.
"Namaz" Jesi Koi Ebadat Nahi.
"Hajj" Jesi Koi Ziyarat Nahi.
"Islam" Jesa Koi Mazhab Nahi.
"Quran" Jesi Koi Kitab Nahi.
"Madine" Jesa Koi Sheher Nahi.
"Kalme" Jesi Koi Dolat Nahi.
"Durud Pak"Jesa Koi Khazana Nahi.
Aur
"Jumma" Jesa Koi Din Nahi.
"""JUMMA MUBARAK"""
4: Whenever you have a burden on you and if the road is uphill then dont despair…cause the view from the top is breathtaking and Allah is always with you.
…always follow your heart…Jumma Mubarak
5: May our deeds attract Allah's love, Noor & Barakah so that our lives may be filled with peace, happiness & freedom from any calamity… Jummah Mubarak!
6: Today is Friday . . .
the day of acceptance of Dua!
I pray to ALLAH for u nd ur family a good health, long life, brilliant success, Barkat-e-Kaseer in ur Jan-o-Mal, Izzat, Eeman, Sehat,  Rizq, Elm and  Umr  and all joys of life which u have ever wished.
*AAMEEN*
Jumma mubarak.
Every Muslim prepare himself on this day by cut nails, use Miswaak and try to wear clean cloth on this sacred Day of Jumma. Majority of muslims also try for ghusul on this Day. When jumma Azan came from Mosque every one going toward it and then a period of prayers will start. Juma is also considered as day of forgiveness and the day for getting fear from Allah. Our Holy Prophet also said that O Muslims! Allah Ta'ala has made this day a day of Eid.