In this article we will be discussing about the price and specifications of Nokia Lumia 510 in Pakistan. Nokia has been known as one of the top excellent and renowned mobile companies in Pakistan and on the international standards as well There has been no such country that have not been switched with the mobiles of Nokia. Every single time there mobiles have been loved by the public and they curiously wait for the arrival of their new model. This time Nokia has hit down the market with the highlight of their dazzling and mind blowing looking Nokia Lumia 510. This mobile has been covered to the top with all the features and specifications that are needed in any mobile. Now without wasting any more time let's have a look at some of the prominent features of Nokia Lumia 510.
Price And Specifications Of Nokia Lumia 510 In Pakistan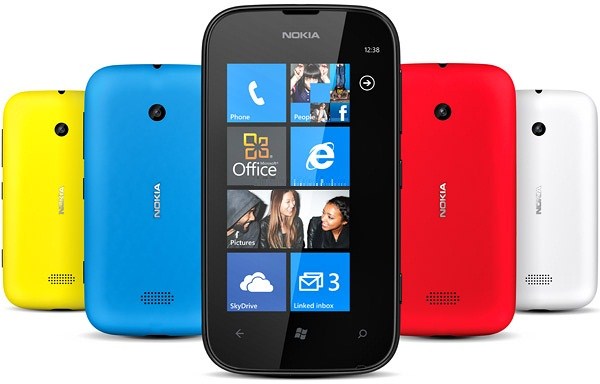 FEATURES OF NOKIA LUMIA 510:
The screen of the mobile has been covered with the screen resolution of 120.7 x 64.9 x 11.5 mm, 81 cc is the dimension.
The actual weight of the mobile has been measured as 129 grams.
The stand by time of the battery has been 739 hours while within the music system the battery can survive for maximum 38 hours.
The internal memory of the Nokia Lumia 510 can handle the load of 4GB while the RAM can store the amount of 256MB.
In view of the connections, it has been filled the accessibility of WLAN, USB, Bluetooth and WiFi.
The screen of the mobile has been 4.0 inches that serve the resolution of 480/800 megapixels.
Nokia Lumia 510 has been available in the colors of white, cyan, red, yellow and black.
In face of additional specifications, it has been revolving around the FM Radio, JAVA, MP3 and internet browsing as well. In the messaging category it caters with the fillings of push messages, email and SMS.
PRICE OF NOKIA LUMIA 510 IN PAKISTAN:
The existing market rate of Nokia Lumia 510 has been Rs. 17,900 that has been set as much affordable and reasonable for the Nokia fans and public people.
On the whole we would say that we hope that all those people who were hard waiting for this new mobile they will rush to the market after reading this article. GET IT NOW…………..