Different packages are oftenly used by every second person since every company tried to capture the attention of their users and also to attract their competitor as well. There are many sites who are giving you the activation details for all networks but there is no portal who is giving you the method to unsubscribe these packages. But here the all concerned code info that how to deactivate all packages on Jazz Zong Telenor Ufone? is tried to compile. Moreover, majority of subscribers are just familiar with the activation codes of many packages. But they are less aware from the deactivation method and on automatic renewal of most of the offer they want to stop them. Lets, trigger the details of this topic with the first:
How to Deactivate all Packages on Jazz?
The greatest and topmost name of telecom line is Mobilink Jazz. This is the one who has launched a long list of packages and among them many of with the auto reactive feature. So, simply write the:
Of course, Jazz is a platform who goes into deep of every offer and tried to gave each and every its facts. Like with the Jazz all packages deactivation code, one will all get to know that which offers are activated on yours sim. So,
How to check Activated Packages on Jazz?
For this, type the "

List

" and then send it to

6611

. With the practice of this process, a menu will appear that has the detail of all packages which are activated.
Code to Deactivate all Packages on Jazz:
A really simple code and process is also decided for the unsubscription of the all of packages on Jazz that is 'Unsub' and the forward it to 6611. Through this, all of the offered will deactivate but the ones who are till not expire will remain part of the menu.
How to Deactivate all Packages on Telenor?
If anyone desire to update sim like the brand that is fresh with out any package then this code is for you. Their is not a complexity in it. Just exercise it and then choose the most appropriate that suits yours usage.
Telenor all Package Unsubscribe Code:
Take assistance from Helpline 345 and other then this their is not a single code available to un subscribe all existing offers from the telenor now.
How to Check all Activated Packages on Telenor?
Again a different code is specified through which the list of all activated packages will come on screen. Overall, this is also a useful way to know that which packages are on board.
How to Remove all Packages from Zong?
With the very simple, *310# the all data like the to remove any of the package. Or to gather or collect info that which packages are currently activate is possible.
Code: *310#( A multi purpose code)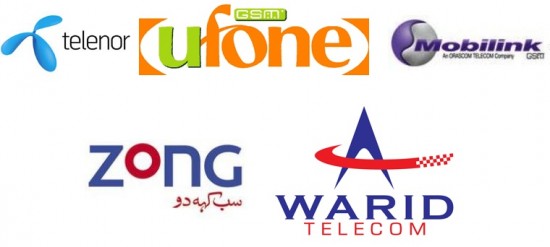 How to Deactivate all Packages on Ufone?
If you are user of this net work then one code is enough to remove or deactivate the all packages on Ufone. There are different code that unsubscribe the related offere.
Remove Ufone SMS Package Code: Call on their helpline
Unsub Ufone Call Package: Get Assistance from Ufone
Deactivate Ufone Internet Package: N/A
There are also few of the packages that doesn't get renewed automatically as they are just valid for only a limited time. After that time they get expired automatically, there is no need to deactivate them. So, in such case, dont worry because these will nor valid after a specific time. The process that how to deactivate all packages on Jazz Telenor Zong Ufone? is only for those bundles that again live after the given date. So, in these scenarios, one will use and take advantage from it.