In the short review of this outfit, the presented ideas and photo of latest Pakistani lehenga designs 2019 must assist you to select an appropriate style. As we all acknowledge that whole year Pakistan is full of marriages and merrymaking ceremonies. These days as well marriage ceremony is at its peak in Pakistan and the brides are excitedly waiting around for catching some of the latest and fresh looking lehengas designs 2019. When we talk about marriage and weddings then we just strike our mind with one word and that is Lehengas. A marriage is said to be incomplete without this outfit. 

Latest Pakistani Lehenga Designs 2019
Given in below text and photos
In recent time, there are different variations come in this bridal outfit. Today you can see both long and short lehengas shirts because such trends are harvesting their strong roots in the society. In the past, the women used to make the use of short shirts but now the trend has completely taken a new turn.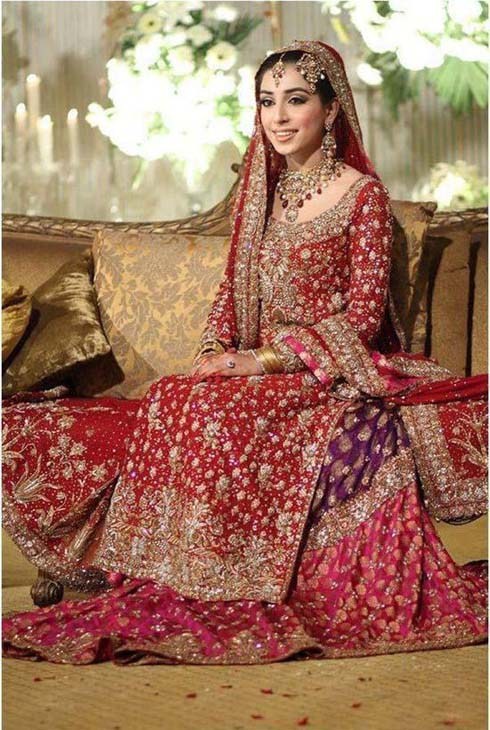 Most of the women like to prefer the Pishwas along with churidar pajamas because this outfit is so elegant and graceful too. There are many brides who want for wearing Pishwas on their second main wedding day i.e. on Walima. In all the wedding clothes the color combinations also matter a lot.
Normally we have seen that wedding dress is recognized with the red color because this reflects the beauty of the bride. But these days there are many other prominent colors as well that includes white, blue, pink, green, off-white and even maroon as well.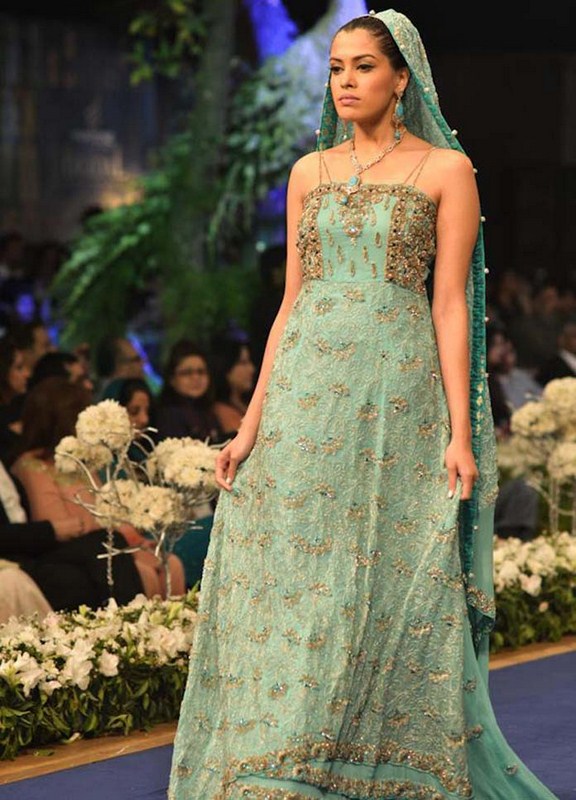 In below, one will also examine striking pictures of Pakistani lehengas designs 2019. Moreover, the beautification of the marriage dresses is mostly fixed with the Dabka and stone work along with the embroidery as well. Mostly, the shirt and dupatta are covered with the ornamentation whereas the lehengas are kept as simple and plain ones. Apart from it, there are many other such thrilling designs as well that have appeared for the brides. As we have mentioned about the Pishwas, therefore, it is fully covered with the Dabka and stone workings that even make the dresses much exceptional alluring and mind-blowing appealing.
Pakistani Bridal Lehenga 2019 Photo
Well, hopefully, this text will cover maximum info about Pakistani Lehenga designs 2019. All of these are incredibly impressive and much awesome looking dresses for others. Furthermore, choose a color that will suit your personality. While matching is also very important for you.