This Hepatitis C in Pakistan has now become a silent storm for all of us. Not only in this specific country it is seen that globally almost three percent of the population has been suffering and becoming the victim of this disease. If we talk only about the scenario of Pakistan then we have become such a country where the prevalence rate of Hepatitis C is the second highest one! So here its need for a medicine that control this disease and for this Sovaldi tablet gives best result for the treatment of Hepatitis C. But its price is too much high in this country, now again it is subsidized in 2016 that plays a major role in reducing its cost.
Basically this tablet is kind of drug, but it fight against this disease. According to latest search its side effects are less then injection. But till Pakistani pharmaceutical companies have not formula to produce it locally so they are imported.
At start of its arrival this is not in the affordable range, but now international NGOS and other officials subsidize in this country. After which now it's available in reasonable price. Not its available under the platform of FEROZ Sons.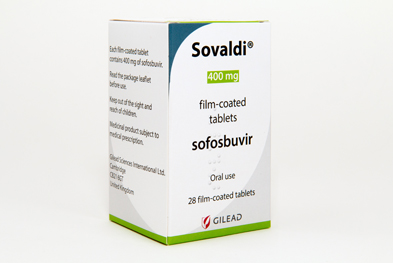 "Sovaldi Tablet Price in Pakistan 2016"
Price per Tablet: 1,357 Rupees
Tablet per Bottle contain 28 tablet of 400 mg: 38,000 Rupees
Monthly Cost: 32,300 Rupees
In the rural areas of Pakistan, we saw an increase of patients who are the victim of this disease. Because of the poor health services as well because of the lack of education and process of having sunscreen blood transfusions. This method of treatment of- Hepatitis C is more common the rural areas so it's necessary to aware them that this is right way to treat it in effective way.
It has been according to the reports of Economic survey of Pakistan that the government has been spending a major part of their GDP in the health sector. Critics are of this opinion that this spending is much less to reduce the rate of Hepatitis C in the rural areas. It important they spend a money on medicine like Sovaldi through which its more price decrease in Pakistan. Hope so in 2016 they spend do some thing on it that effects on it.