This special time come only once in a year, every one is excited about it because its important according to religious prospective. Yes, this Eid  is almost on its way. How can this special day will be complete if you will not have mehndi on your hands, how can this will be exciting if you will not be wearing bright and showy kind of dresses. It is the day of colors, it is the day of happiness, the more beautiful and happy you will look, then the other person will get this feeling that how much you are excited about this event. In Pakistan dresses designs that are perfectly suits on this Eid al Fitr 2016 with ideas and pictures are in below.
Embroidered Shirts With Capris:
For this event, you can opt for the dresses that are designed in the embroidered form so that you may look formal. It will be best to opt the bright and dark one bright embroidered dress so that you may stand out on all the three days. You can have the fully embroidered shirt. You can also have that less fully loaded shirt.
Lace Work Shirts With Cigarette Pants:
If you are not interested in getting the embroidered shirt then you can have the outfit which is there with the lace work embellishment. Now, in the market you can have much variation in the lace work shirts, these lace shirts have been styled like you will not be able to make a difference that whether lace work has been done or embroidery work has been done.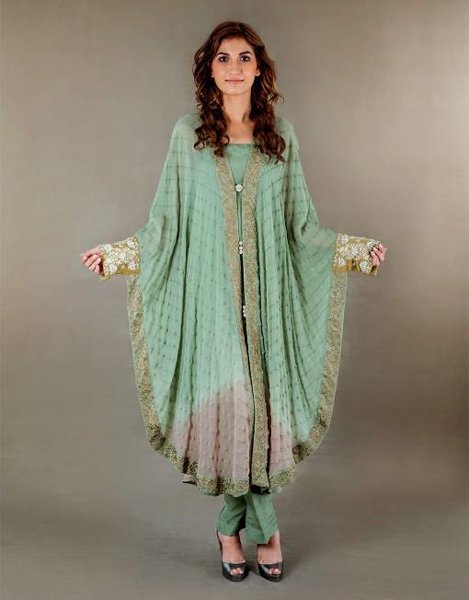 Double Length Embroidered Shrits:
For the different kind of touch, you can also try this double length shirt. Now, many of the collections have launched in Pakistan that have been designing these kinds of shirts, you will love it for sure. They can also be marked as one of the best dresses designs in Pakistan. These kinds of dresses come in the formal section, you can have these double shirts in the sleeveless or in the three quarter sleeves.
So, this is what you should be following up in Eid al Fitr 2016. If you want to have dressing and styling tips then you can get all of them right from here. It is time that you should look the most beautiful on this special day, if you will be have the best dress, shoes and best make up and hair styling then you will outshine on this occasion. A best competition is looking clear on this special occasion. One just looks to compete other in this race and for this outfit is vital to look more decent.