In big cities of Pakistan LGS schools work but their major branches and offices are in Lahore. The latest LGS fee structure 2023 for Playgroup, O Levels, and A Levels is issued because a new admission session has been started. In current years, the education trend changed, and same as it Lahore Grammar School adopt model techniques to give education to the students. Environmental wise it is a good place where students learn different things every day. Yes, they are giving a lot of facilities to the students. Take the latest fee info and get an idea that you can afford it or need to looks some other school option.
LGS Fee Structure 2023
The whole fee structure of LGS was probably revised again in 2023 officially by their administration. This monthly fee structure depends on the class or grade where parents want to take admission for their children.
Table has all type of Major Charges:
| | | | |
| --- | --- | --- | --- |
| Activities | Playgroup to till Kinder (Approx.) | From Grade "1" to Class "5" (Approx.) | Middle Year Program Fee (Approx.) |
| Registration Charges | 5,000 Rupees | 5,000 Rupees | 5,000 Rupees |
| Admission | 39,500 | 39,500 | 39,500 |
| Tuition Fee per Month | 27,000 Rupees | 28,000 Rupees | 30,000 Rupees |
Note: All of the fee amounts are in Rupees. While, these are approximate fees. So, official of this school has authority to make change in them at any time.
LGS Fee Structure for Playgroup 2023:
Well educated parents who know the modern trend and values of education prefer LGS admission from day one of school. So, the LGS fee structure for Playgroup 2023 is valuable for the every parent. Most important the criteria of the fee are the same in all campuses that work in other cities.
| | |
| --- | --- |
| Play Group Fee (Per Month) | Approx. 27,000 Rupees. |
LGS O Levels Fee Structure 2023:
In the list of O levels education, LGS considers the top 5 institutes that provide the standard education of this level. So, fee structure 2023 of LGS for O levels is planned very carefully but before starting the new session management must revise the fee.
| | |
| --- | --- |
| LGS O Levels Fee | Almost, 36,550 Rupees |
LGS A Levels Fee Structure 2023:
At present, the availability of highly professional staff who know how to give conceptual A-Level education to the students is at LGS Lahore grammar school. So, LGS see structure for A Levels 2023 is balance as per their facilitates. No doubt, the criteria of the monthly fee are much high but they maintain the education standard.
| | |
| --- | --- |
| LGS O-Level Fee | Approx. 36,000 Rupees |
Few of their Major Branches Fee:
LGS Paragon Fee Structure 2023 and for Defence phase 5 Branch:
Good class people living in Paragon society and Defence who easily afford the LGS expense. Both of their branches in Paragon and Defence Phase 5 are considered best one. To get fee info of this branch, one can also contact them. Normally, their fees are same in every branch.
Paragon Branch Number: 042-37165450
Defence Phase 5 Branch Number: 042-37176272
Those who can not afford these fees but want their kids to study in this school has an amazing option there in form of LGS landmark. They offer lesser fees that are:
LGS Landmark Fee Structure 2023:
From years, this school was worked on an project that suit for middle class families students titled as "landmark" where the criteria of the fee are reasonable. This is more clear from LGS Landmark fee structure 2023 that they have to decrease the fee criteria they are giving limited facilities to the children.
LGS Landmark Playgroup to Class 5 Fee: Approx. 11,500 Rupees to 13,000 Rupees
| | |
| --- | --- |
| Campus | Contact Number |
| PGECHS, Lahore | O42-35189066 Or 042-35189060 |
| Iqbal Avenue | 042-35182197 Or dial 042-35183197 |
| Wapda Town | 042-35181146 Or 042-35182020 |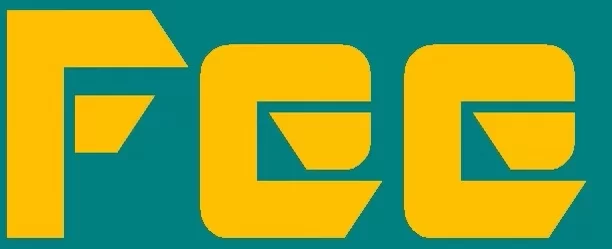 It all right guidance about Playgroup or other O and levels, LGS fee structure 2023 with the criteria. Moreover, if they make change in LGS Phase 5 then it will also informed. On the other hand, during education, they give a peaceful environment to the students even the teaching staff is very cooperative because the criteria for understanding every student does not the same. Moreover, in the future, if they open a new campus or change the fee structure, it will probably same like the existing one.