This university for purpose of engineering studies was established in 1921 and undoubtedly it is listed among the Pakistan top and finest universities. It has been founded that every year UET builds up the future of maximum 32,000 engineers in the filed of engineering. Well apart from being counted in Pakistan greatest universities UET is also accounted among the world top universities and UET is ranked on 281 ranking. It is also 61th famous engineering universities in the Asian Subcontinent. Each year almost 9694 students get themselves registered into this university for attaining the higher education and among those students there is the list of approximately 780 such students who have just arrived from overseas countries for getting admitted into the UET educational division. As regard the staff members are concerned than it holds the total number of 913 such professional staff that includes 35 non professional but expert trainers.
UET is known for its best and supreme educational system and environment. The provided faculty is fully cooperative and solve out the student problems in the need of hour.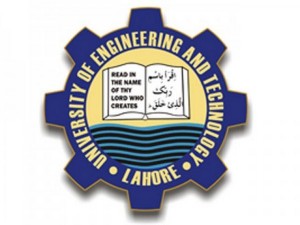 UET Lahore Entry Test 2012 Dates
Complete Your Documents till August 2012 List of Documents given here:-
Every year UET conducts the entry test for the students of Undergraduate. Just like the pervious year this year as well entry test has been arranged for the students. However, each year entry test are carried out in the month of August but somehow this year the test is expected to be commence in the month of September. A lot of details and information concerning the student educational career are needed for proper knowledge and most of the times it happens that students appear to be imperfect for the test due to the lack of some official papers. All the students are required to get in touch with the website www.uet.edu.pk. This website will solve all the problems of the student and will make them alert regarding all the requisite items for the entry test.
Additionally, the students will also get to know the entry test date from the website itself. The website will also keep on updating nay immediate announcement stated by the University management. All the students for the entry test are selected just on the basis of the merit list and the test does not involve any disturbance of limited seats circumstances at all. So all the students if you want to get listed into this top class university than don't wait anymore and just visit the website.