As per new roles, Assessment Scheme for 10th Class 2019 of all subjects included Biology Physics and Math under Bise Lahore Board is covering the new pattern of these matric exams. For a proper preparation of exams, this scheme is really important to prepare. This is enough for a student that he get the idea that which portion is more important and which is less one. Importantly these paper are releasing with the consultation of officials. For a candidate, this is quite satisfactory that he got an authentic material. If one is going in detail of these paper then its divide subjective and objective question in different parts. But for a better understanding, its necessary that one will knows about the detail of different terms. In below these all things are trying to cover.
10th Class Assessment Scheme 2019
The below tips must help to understand these documents.
As discussed in the above part of writing that assessment scheme of Physics, Math, and Biology also gives an idea of the pattern. Like from

Twenty Five

Short question one need to attempt

Sixteen.
Moving toward long or subjective parts one has the option to attempt Three question among total Five one. Lastly is the practical portion when only one optional question is available.
Simply this is having all necessary guideline. But one needs to understand it in the right way.
Three secret numbers are mentioning that are K, that use for Knowledge. The second one is U that is written for the Understanding,  and the last one is A that is the abbreviation of Analysis.
Try to complete your preparation under the following pattern, for sure it will help you a lot.
Pairing Scheme of 10th Class 2019 Lahore Board
As its clear from the name that this scheme will clear the combination of questions for the students. Now for a better attempt, its really essentail to take care of different portion.
Let start with a very difficult subject that is,
Assessment Scheme for 10th Class 2018 Biology: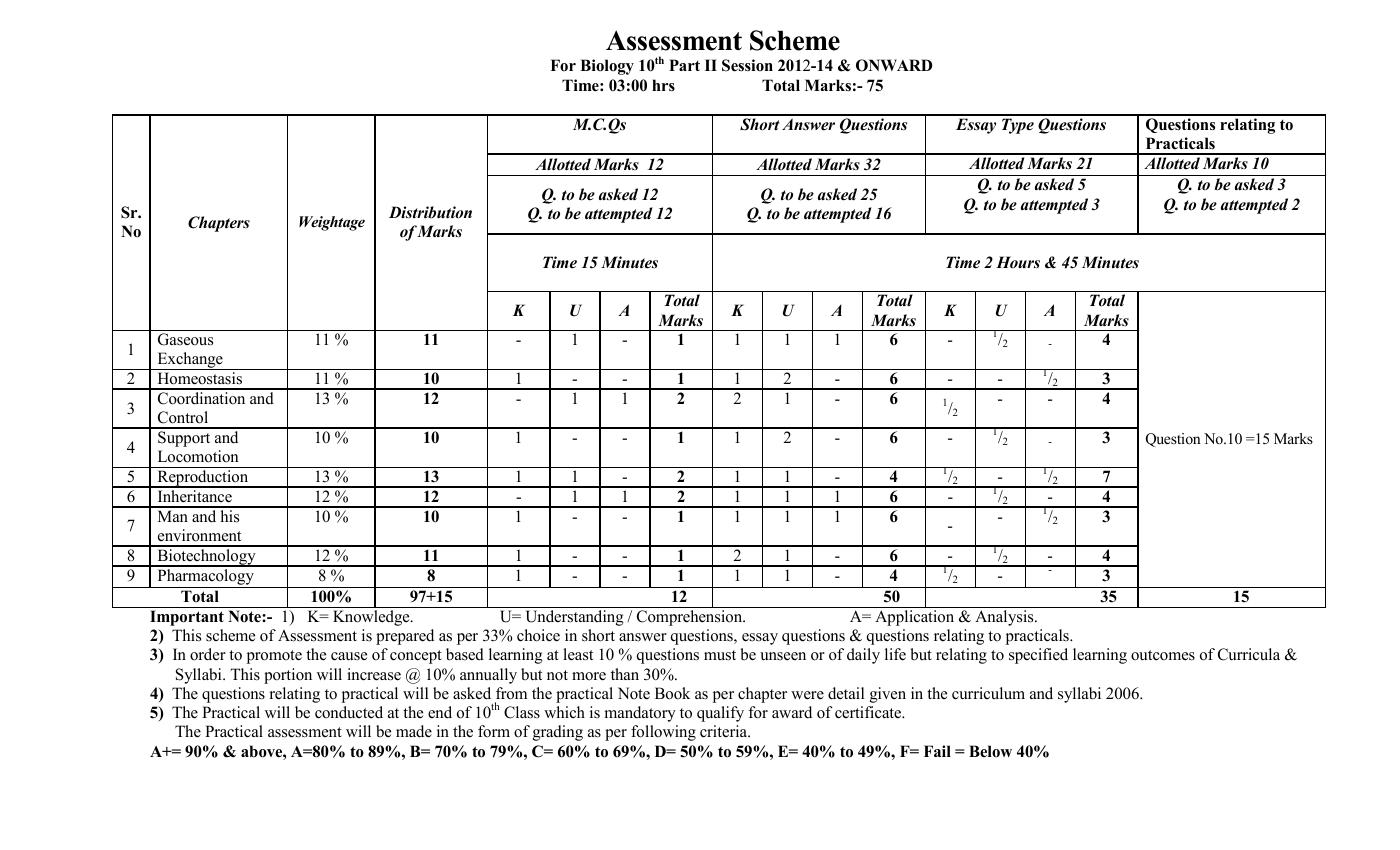 Assessment Scheme for 10th Class 2018 Physics: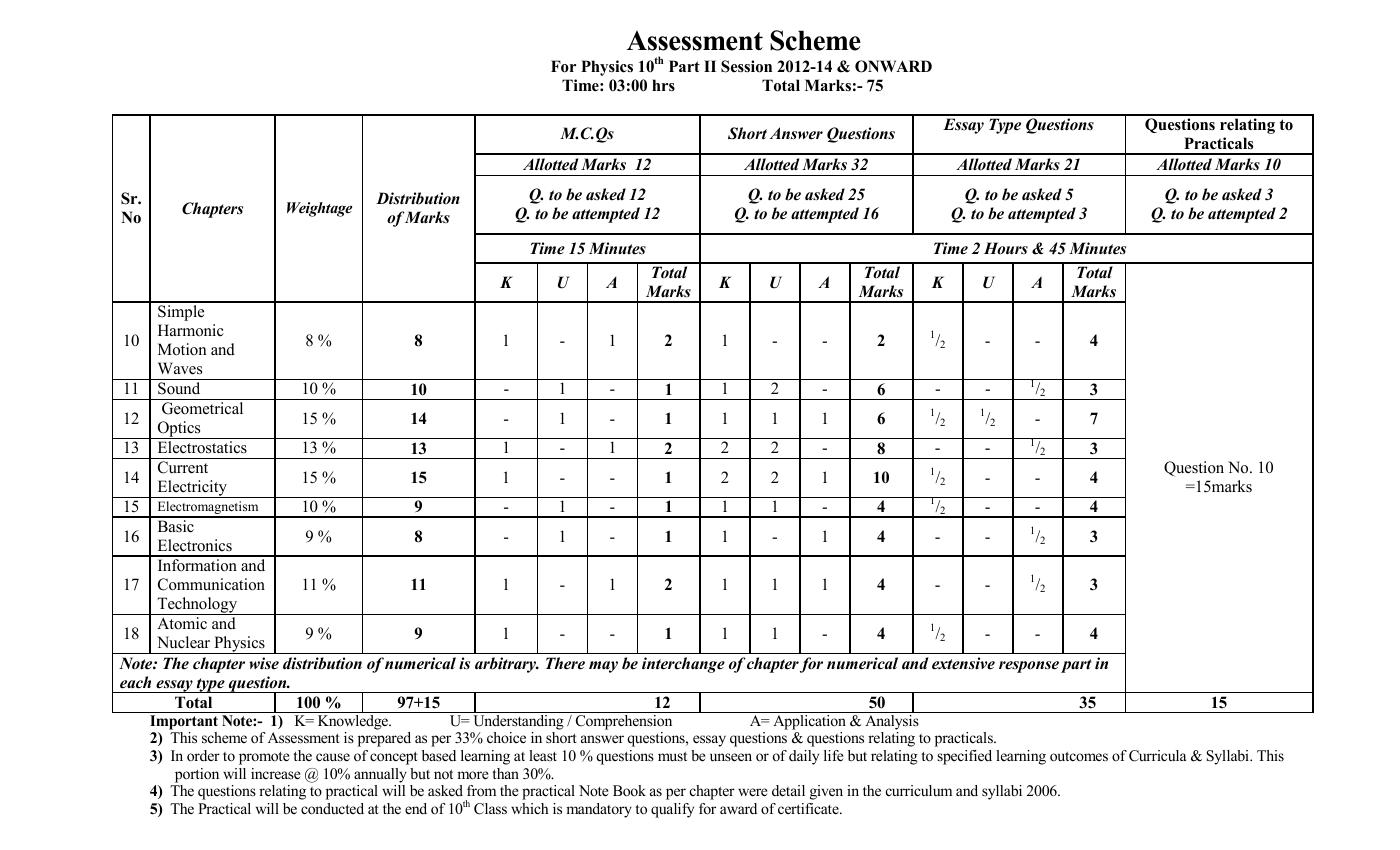 10th Class Math Assessment Scheme 2019: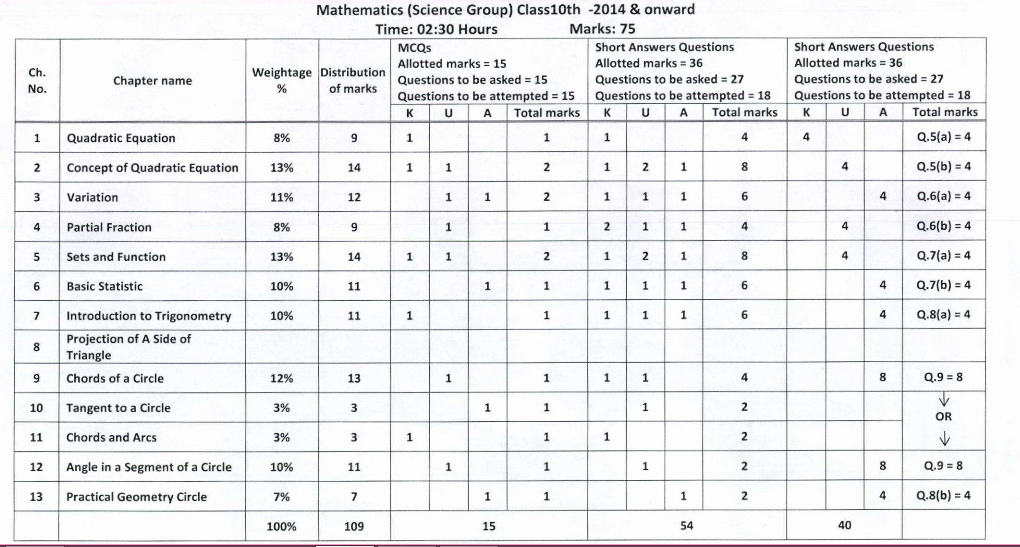 Assessment Scheme for 10th Class 2019 Lahore Board:
Soon this will make public.
From the working style of the Lahore Board it's easy to perceive that they are extraordinary. They are only who work on students facilitation. At start number of students was not believed in the division of this paper, but time proves that those who complete preparation under the guideline of this paper score good. Now as for 2019 as few months will remain before the start of 10th Class, the idea in form of Assessment Scheme has opened for all students. As science subjects look more difficult one, so this also helps for all those who aim to do the selective study.