A Pakistani National hero was born in Lahore, Punjab, Pakistan. Imran Khan Niazi is his full name. He is the proud son of his parents. His father worked as a civil engineer whereas his mother used to stay at home and look after her family. He has four sisters, no brother. He belongs to Pushtun family and has a Niazi tribe. He also has some roots of Pir Roshan, the originator of the alphabets of Pashto and Sufi warrior-poet. This is basic biography of Imran Khan pti chairman and ex cricketer, further his history is not in Urdu but it's easy to understand in English.
He received his early education from Aitchson College, a prestigious institute. Later to pursue higher studies, he attended Royal Grammar School, still resides in London. He completed his graduation from Keble College. From there he got excellence in Politics, he completed his graduation in honors.
This man did a lot of work for Pakistan. At 16, he played international cricket under the name of Pakistan.  He was considered as one of the most successful captain of Pakistan cricket team of his time. He has made remarkable name in Pakistan cricket. In addition, he is a great person. He always thinks about the people of Pakistan. He is the founder of College Mianwali.
In 1996, he made a Political party under the name 'Pakistan Tehreek-e-Insaf. The purpose of this party is to make a new Pakistan. The slogan of PTI is bases on three major parts that must made this country on path of progress. He is a true patriot. He is a source of inspiration for youngsters. In latest election, PTI was emerged as the second leading political party.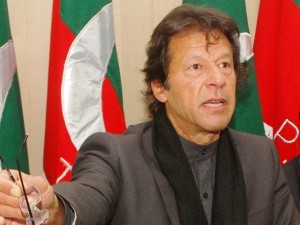 He is the founder of first Pakistan cancer hospital 'Shaukat Khanum Memorial Hospital'. He has made this hospital in the memory of his mother as she died because of cancer disease. This hospital treats the needy people. He is also involved in several fund raising programs for many educational and health projects.
His personal life is very complicated. Till now he married twice, but unfortunately both of his marriages ended up with divorce. On May 16, 1995 he tied the nuptial knot with Jemima Goldsmith, the daughter of Sir James. It was a civil ceremony in England at the Richmond registry office. Jemima accepted Islam just to marry Imran. The couple welcomed two sons. But after 9 years of marriage the couple field for divorce. The reason was that Jemima was not ready to adapt her life in Pakistan.
After 11 years Imran remarried to Reham Khan, a British-Pakistani journalist. They got married in a very private ceremony in the presence of few people at Islamabad. But unfortunately in 2015, the news about their separation broke up in the Pakistani media. Later it was confirmed by both of these two that they no more in a relationship. This is a Biography review of PTI Chairman Imran Khan not in Urdu, his over all history shows that how much he is struggling in entire life.