The topic here we discuss is 5 Amazing Oil for Gorgeous Natural Hair. Our hair required more attention because this is a very sensitive part of our body. Our hair needs oil and oil maintains the moisture and prevents the hair break. We should apply oil two or three time in a week and leave it all night. When you get up in the morning first of all wash your hair with a best shampoo according to your hair type. Always use natural oils instead of artificial oils because natural oils give a natural shine. Here we share with you five amazing oils for gorgeous natural hair. There are various types of natural oils which you find out best oil good for your hair. Here we solve this issue by giving below 5 natural oils which you can choose your favorite oil.
5 Amazing Oil for Gorgeous Natural Hair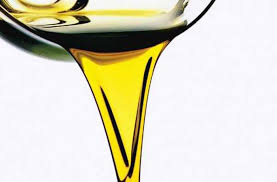 5 Amazing Oil for Gorgeous Natural Hair are given there..
Olive oil:
This oil is use for equally for inner health and also for outer health .Olive oil contains many benefits useful for hair and makes hair strong. It takes care of your scalp and safe your hair from any kind of dirt, bacteria or fungus.
Coconut oil:
Coconut oil is repair dry damage hair and makes them healthy. Coconut oil contains protein and this thing is good for the hair fall and makes your hair strong and silky. Even when you observe the hair care products you will find in the ingredient coconut oil.
Tea tree oil:
Tea tree oil is best to remove dandruff from the scalp and hairs. This oil cleans your hair very well and makes them healthy.
Castor oil:
This oil gives you a good result if you sue with coconut oil. When you use it make your hair strong, long and reduce hair fall.
Avocado oil:
This oil contain a lot of vitamins just like vitamin A,E and D, protein  ,copper, iron,  acids, folic acids and magnesium. This oil makes you hair strong and healthy and gives them extra moisture. So here we mention top five natural oils and their benefits. All these oils are natural and harm less for your hair.