In Recent few years, many brands of motorcycle come in Pakistan. Its reason is very simple; because this is most suitable automobile for the peoples of this country. Taking into consideration of this: Honda Company introduces some new looks of their motorcycle. Among all other new model; this time 2018 CD 70 will come within most attractive graphic and with some special specs. Soon official will declare its price along with lunch date here in Pakistan. From last many years CD 70 is most popular bike, because no one can beat its fuel efficiency spec. If one examines its sale and purchase, then it's like a bank cheque.  If one says that this is highest selling bike, then it's a fact. Let move forward to its upcoming model.
As it indicates earlier that one of its important spec is fuel efficiency; this time company tries to make it more petrol efficient. Mean while now its sitting is more comfortable.
Talking about the Tanky graphics, then this time they look more stylish. Currently in 2018 this motor bike is having a lot of other new features that build it better. Let see this will increase its demand or not.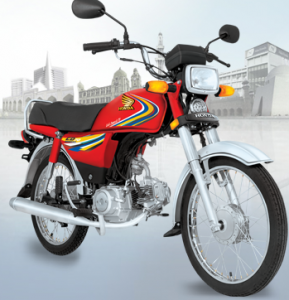 For customer satisfaction now company will gives Three year Warranty, now with in this time frame company is responsible of any fault. Other point are listing below.
"Features" 


Because of advance technology company is also trying to improve the life of its engine. Mean while surely one will get better quality of spare parts.
"Technical Specs"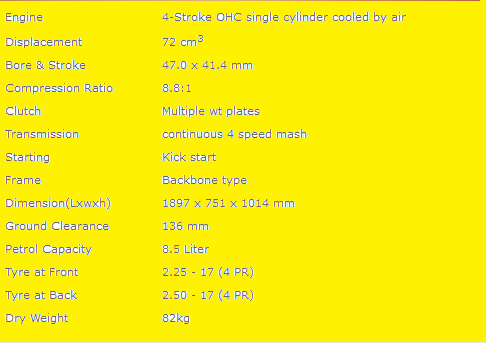 Price:
Probably it will 66,000. Exact will Reveal Soon
Launch Date: It will available for Public in January 2018.
Colors:
Once again basic are these two colors, only graphic will change.
Customer care services are really important for these type of vehicles. And Honda is best in providing maintenance facility. Approximately two decades ago they launch their first bike in this country, because of this now they are in root. As not last months of this year will come, that why new purchaser prefer to buy 2018 model. Hopefully company will stable the prices of New Honda CD 70 motorcycle. Further it will clear after its launch date in Pakistan.