There are many women who are all the time in the search of makeup tips for sensitive skin tone because this has been one of such troubles that are always faced by the women. Normally when the winter season arrives the women get much conscious for their skin and this is the main reason that they avoid applying the makeup on their skin because this will give birth to dryness and rough skin features. But that's not true anymore! You cannot stop yourself from appearing as stunning and beautiful with the fear of getting dry and break skin. In this article we will mention some of the imperative and significant makeup tips for all such women who accompany sensitive skin appearances.
 Makeup Tips For Sensitive Skin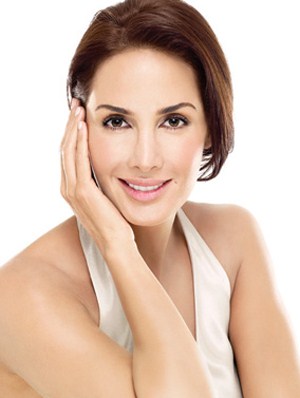 Firstly, there are many women that avoid using the Silicone foundation for their skin but they are not aware from the fact the presence of Silicone in the foundation would help in slowing the height of pimples and acne in their skin. They can also save their skin from getting rough and dry out as well.
Next we have the ignorance of water proof makeup products. All the women should devoid using the water based makeup items because the solution liquid inside the makeup products will give rise to the sebum that are responsible for breaking the skin cells.
In addition, never make the use of colored eye makeup for the eyes because experts have revealed that the use of colored eye liners and mascara can give rise to the allergy and irritation that can burn the skin. In such situations the best and finest choice would the black eye colors.
Furthermore, eye liners are accessible in liquid and pencil form but the women always make the use of liquid ones because it gets stick forever. But we are not aware from the truth that this forever stick method will give birth to the allergy and irritation. Always make the use of pencil eye liner because this will help the eyes to stay smooth and calm.
Last but not the least as soon as the cosmetics extend from their expiry date always throws them because old cosmetics are one of the biggest crime holders for making the skin dry and filthy. Much of the damage to the skin normally arises because of the negative effects of old and torn out cosmetics.