.Now a days people wants to lighten their skin through whitening creams because their skin suffer with acne scars, hyper pigmentation, age spots, , melasma, moles and freckles can be quite bothersome. But on the other hand there have a great number of women and men, who's crazy to white their skin. Many cultures around the world regard light skin as the most beautiful look a person can have. There are huge ranges of whitening cream in market, so choose your whitening cream according to their skin type. Here we share with you top skin whitening creams in India, Pakistan for men and women. Both men and women also want to look beautiful and fair skin, so for this purpose they apply different whitening creams. There are several types of whitening creams, here we mention few famous Indian and Pakistani whitening creams with detail .So let's read out below the best skin lightening and whitening creams which have been protect your skin.
Top skin whitening cream in Pakistan for women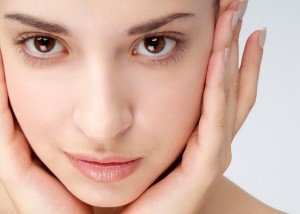 Top skin whitening cream in Pakistan for women is given there..
Pond, s white beauty cream:
This cream is perfect for oily skin and protect your skin from harm weather conditions this whitening cream contains SPF 20 that's safe your skin from harmful rays of sun. It's makes your skin lightens and gives a pinkish glow.
 Olay natural white:
You can use this cream in day time and it contains Triple Nutrient System-Vitamin B3,Pro B5 and E .If you use it regularly and you can observes a whitening change in your skin. It also contains SPF 24 and this cream is perfect for both normal and dry skin.
Loral Paris pearl perfect transparent rosy fairness day cream
 Perfect all skin types
It contains SPF 15
It produces on your skin a glow by stimulating skin micro-circulation.
Lakme perfect radiance intense whitening cream
This cream contains Vitamin B3 and Moisturize your skin deeply. It gives your skin a whitening glow.
Garnier Light overnight peeling fairness cream
The whitening cream consists of fruit extracts and Vitamin C .It exfoliates and lightens your skin and best for all skin type.
Fair&Lovely Multi vitamin
This cream contains multi vitamin and best for dry skin but you can use all skin type. It gives you skin whitening glow within days and provides your skin triple sunscreen protection. So you can find out this page good detail about Top skin whitening cream in Pakistan for women.