In this country, we have many of the perfume brands which are much loved by women. They consider their selves as incomplete if they will not put a scent, on their clothes. That's why ladies love to keep a collection of branded one because they always try some different one. Here we try to list down best perfume for Ladies in 2018; they can easily buy these famous fragrances in Pakistan. Moreover, your choice matters a lot during selection, but these top 10 names are best one. So one has the option to select any one among them to attract anyone. An important benefit of all of these beautiful smells is not going anywhere from your outfits, un till you wash them. Meanwhile, their availability is very easy on different stores.
Best Ladies Perfumes 2018 in Pakistan:
1: Burberry Brit Burberry:
It has a price of 10,800. Women are crazy after this fragrance. Almost all the fragrances of this brand are exceptional but this scent has stolen our hearts.
2: Hypnotic Poison Dior:
The fragrances of Dior are so soothing. Its scent can captivate anyone. The minute you will spray a single dose on your clothes, it will spread to you.
3: Eternity Summer by Calvin Klein:
It has just the price of Rs 3800. Yes, this is also one of famous with the most affordable price range. If you have tried all the versions of this fragrance the do give a try to this Eternity summer version.
4: Allure by Chanel:
It is true that Chanel captures our hearts and souls in a minute. You can try out this special kind of scent. You can have it in Rs 15,600
5: Water Wave by Davidoff:
It has a price of Rs 4200. It has a magical scent. It is free from pungent and sharp smell. As soon as you will apply it, your surroundings will be covered with the soothing environment.
6: Obsession by Calvin Klein:
You should be obsessed with the fragrances of Calvin Klein. Here is their Obsession fragrance which has created much and extreme hype among the women community. Have this scent on your body and mesmerize your man.
7: Hugo Woman by Hugo Boss:
This brand is also not far behind. Try out their Hugo Woman that can be purchased in just Rs 4600 amount. It is a cheap perfume but comes with the most soothing and magical scent.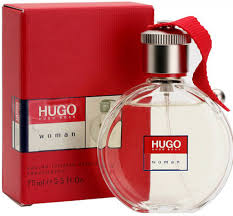 8: Versence by Versace:
Have this one in just 5000 Rs. Not only their perfumes and fragrances but also their perfumed body lotions are so tempting.
9: Echo by Davidoff:
It has a price of Rs 4100. By trying out this scent, you will become a fan of this Davidoff perfume brand. It has a pleasant smell and remains on your body for the longest time.
10: Ralph by Ralph Lauren:
This perfume has a cost of Rs. 5900. Ladies of this country are the biggest fans of fragrances of Ralph Lauren. Their perfumes are exceptional and comprise of so unique scents.