Whenever we talk about some of the prominent and renowned fashion houses in Pakistan and even the textile mills then we never forget to overlook the name of Al-Hamra Textiles. This mill is marked out to be one of the leading and most wanted mills in Pakistan. Al-Hamra Textiles has been working since 1994 and every year this mill has surprised the women with their dashing and spanking new clothing collections. This mill has been set up in Faisalabad. Previously, Al-Hamra Textiles launched their winter collection 2015 for women that forced every single woman to make this brand as their favorite ones. Now as the summer season is all driving closer so one more time Al-Hamra Textiles has showcased their attractive and newest Shoghat lawn collection 2015 for women. This whole collection has been wholeheartedly dedicated for the summer timings. The clothes that have been switched within the collection are extreme exclusive and much stylishly designed for women.
Al-Hamra Textiles Shoghat Lawn Collection 2015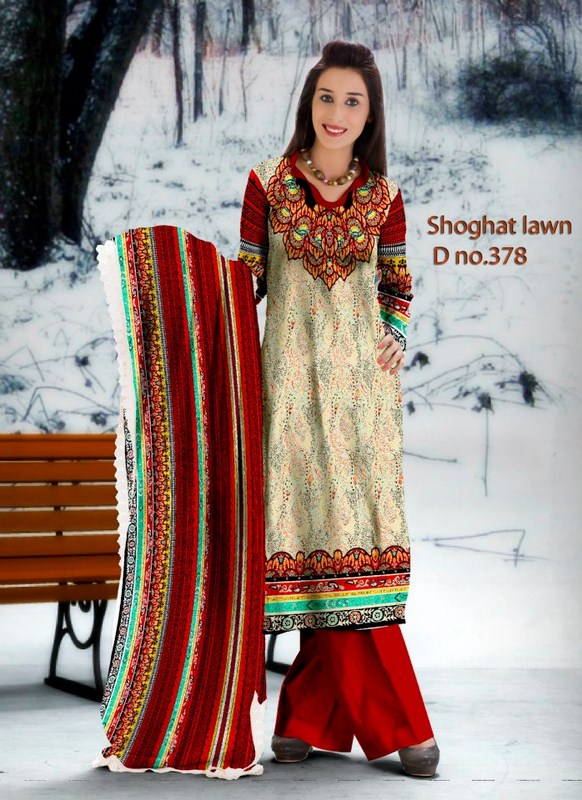 In this Shoghat lawn collection 2015 the women will love to find three piece suits that have been shared with trousers and duppattas. Mostly, the brand has set the pattern designing over the shirts and duppattas whereas the trousers have been kept as simple and plain ones. In addition, the colors used for the outfits have been filled with dark and bright shades while many of them have been painted with light colors adding with red, white, black, yellow, pink and so many others. Here we are sharing few striking pictures of Al-Hamra Textiles Shoghat lawn collection 2015.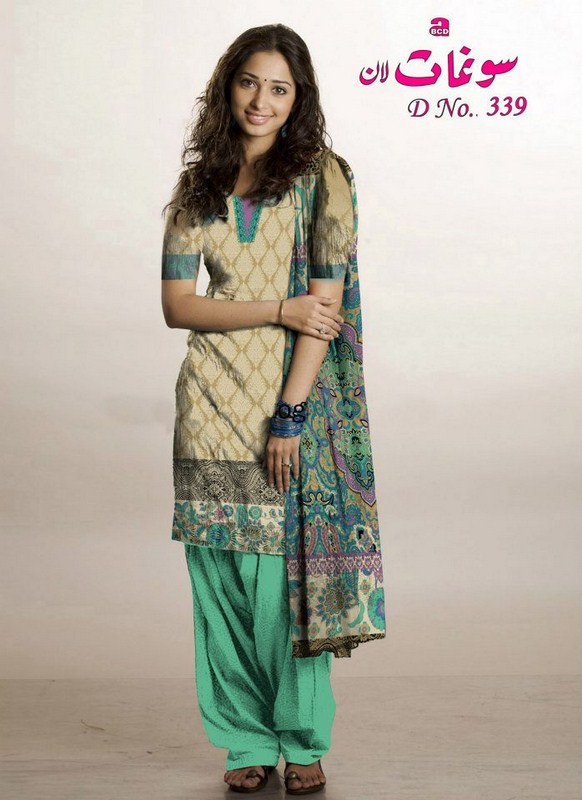 Apart from it, the rates of the dresses have also been maintained out as affordable and reasonable rated for ordinary women. The women have the free alternative of making the choice of all such dresses for gatherings and formal parties. If the women want to gather some additional details about this Shoghat lawn collection 2015 and knowing about its existing prices then they can get hold over the brand through below mentioned facebook fan page:
Fan Page:
Most of the lawn suits have also been embellished with the cuts and hues that are quite artistic and creative looking for women. In simple words, this whole Shoghat lawn collection by Al-Hamra Textiles has been much impressive and awesomely designed for women.
We are sure that all the women will fall their hearts on this collection and will start loving this brand for sure. Check this out now! One will sure like a outfit for purpose of this summer season. But its sure that fabirc is just awsome of these dresses.