This amazing telecom connection, it has always entertained us with its amazing packages. It's every offer and deal is superb one, these are especially made for youth. So let us all jump onto the information and details of these Warid Glow packages and you will see that how their Sms bundles, Dinraat or( Raat-Din) offer, Call Tariff have bring excitement and lots of thrill in our lives. Let begin with the Glow 24: this was blockbuster of all. It was much and widely used by young and youth generation. With the activation of this package, you can enjoy and have daily 100MB Mobile Internet and 100 free minutes on only F and F numbers; you will have 100 SMS each and every day. Users will get mobile internet as well as voice minutes just on the lump-sum amount which is 15 Rupees.
Their packages and bundles give freedom to youth to express their voice and opinions. Their deals let youth generation to enjoy their freedom level as much as they can. It is the specialty of Glow packages to let this feeling induct in youth that they are independent.
These let you to come out from your restricted zones. Most special things is that these are much cheap. You has option to activate them for a whole day. You can subscribe to these Glow packages for a week time or for monthly basis and lump sum amount of these bundles are much low.
We have another Glow Raat-Din Package which is also extensively used. Once again this is a innovative and creative offer. One can says that this is another achievement of them, because this gives you lowest and much cheaper in rate calling rates for times Day and Night.
Tariff:
Its further divide in two parts:
Din: Rs. 4 Ruppes / its for Hour (8 AM to 5 PM)
Raat: Rs. 6 Ruppes/ call for 30 Minutes
Note: These are only for (Glow 1, 2.0 and Dosti) Packages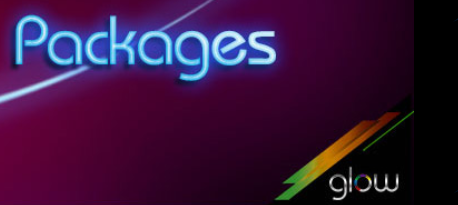 Need to call 321 or just SMS Glow to 7777
Meanwhile at start 10 Rupees will detect for Glow Cusotmers, and 25 Rupees will detect for prepaid customers.

It is true, team of GLOW management; they work hard on the regular basis so that more progressive stages can be seen in their brand. They evolve their brand and this is their mission.
Almost all of packages are amazing and incredible in their own sense. So these are exclusively and only designed for youth and youngsters. Warid has carried out in-depth kind of research on their packages and bundles and made specifically for youth of Pakistan.