Hijab has been one of the most prominent and significant clothing for women. This is an Arabic word that leans covering or curtain. This is much favored by the Muslim women for covering their heads. In Holy Quran it has been stated that all the men should talk to the wives of Holy Prophet from behind the curtain. This small concept gives rise to the Hijab. This clothing makes the women much elegant and graceful looking for others. In simple words, the use of Hijab purifies the personality of the women. This is one of the compulsory clothing that should be adopted by every single Muslim woman. The real simplicity beauty of the women cannot be much obvious witnessed much better than the Hijab.
Latest Hijab Fashion Style Trends 2015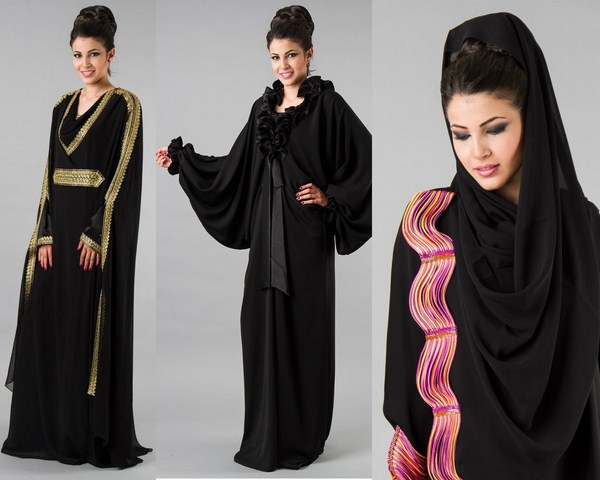 Every year different clothing brand highlight their Hijab collections that are even embellished with many designs and cuts and this often grabs the attention of many women as well. This year as well latest and fresh Hijab style trends 2015 have been highlighted for the women. Hijab has been termed into diverse styles because the actual difference arises in the tradition and culture of the country. In sub-continent and India normally long Burqa form of Hijab are used that have been divided into two veils with the head covered in the form of gown.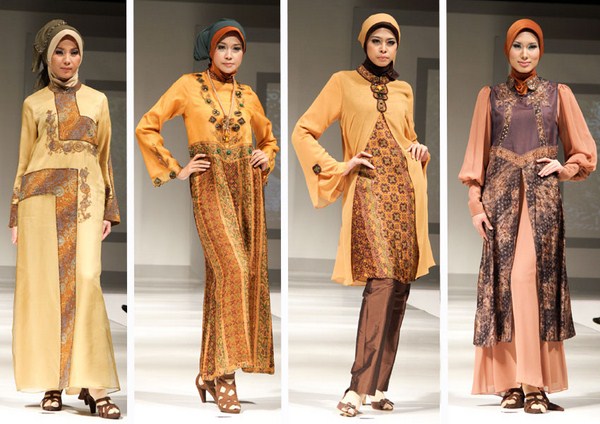 Burqa is mostly made accessible in just one color and that is black but the women can even make the choice of some other color for making it attractive. Next form of Hijab is Abaya. This is also a form of long gown that is normally named as Kaftan by the women. This is also much similar with the Burqa in designing and style working. Most of the Abaya are decorated with the embroidery and prints so that it becomes more enthusiastic for the women. In this article we are sharing some of the well dressed pictures of latest Hijab fashion style trends 2015. But now as the fashion sense has been taking a new turn in the same way the Hijab style statements are also even changing. Now the women don't gave their preference over the importance of Hijab but they even take as the mean of making them stylish and well turned out.
On the whole this has been much clear that it is the duty of every single woman that she must cover her head and even the whole body as it has been stated in the Holy Quran.