This special content is for those who are in deep love of Civic because they can get stats of Honda Civic 2023 Price in Pakistan with the launch date of its coming new shape model and the booking release info. This is top pick car of every age group people. Well not just in Pakistan but even in the whole world this company has always arrived with dazzling designs and stylish cars for their customers. Every single time their highlighted cars are mind blowing and are often filled with all the features and characteristics that are always desired by the people.
Now this time, this brand has one more time exploded in the market with the showcase of their Honda Civic new model 2023. This has been one of the most successful models ever in their foundation.
Honda Civic 2023 Price in Pakistan:
Many of basic changes in the new shape of Honda Civic in 2023 has knocked out all other same class vehicles in Pakistan. Despite such high Honda Civic 2023 price in Pakistan, everyone is just waiting for this class. Basically now they are well aware of liking and disliking of local rider. That's why Honda vehicle has come up with the statement.
Probably of three types, the Honda Civic 2023 price in Pakistan will assign as per the specification or variant. So, its necessary to note down the price of every type before visiting the showroom.
| | | |
| --- | --- | --- |
| Civic Basic Variant 1.5 L Turbo M-CVT | Civic Oriel 1.5 L Turbo M-CVT Price      | Civic Fully Specs RS 1.5 L Turbo LL-CVT Price       |
| 52 Lac Rupees | 55 Lac Rupees | 63 Lac Rupees |
The car has been fixed with the comfortable setting arrangements that have been fitted with the four doors. It can take hold over maximum 5 people within car. There is even the coverage of air conditioner, music player and even the door lock system as well.
Honda Civic 2023 Model Release Date in Pakistan:
Once again with the release of new Civic 2023 model, they will be simply surprised everyone with drastic changes in its shape. Currently, its only car that gives such amazing sports looks. While its dashboard and the inner look is completely unique and stylish.
An rumored Honda Civic 2023 model release date in Pakistan is someone in March 2023. This is a speculated news. So, plz wait now for few more months and get the exact date.
All the experts that have put forward this car they have spent many hundreds of hours in building this car just within the demands and requirements of the lovers. This new and fresh looking car has just taken away the hearts of all the men and women in just one look.
Honda Civic 2023 Model Booking in Pakistan:
Yet, any reliable showroom has not told anything related to Honda Civic 2023 Model Booking in Pakistan. Maybe it will there in Dec of this year or probably at start of 2023. Because their is uncertainty in everything, so any reasonable person is avoiding from any prediction.
Honda Civic New Model 2023 Shape:
Their is not much change is expecting in the new shape of Civic 2023 model. A few days back its latest images have been showcased, this is enough to understand the shape of this dream car.
This car is installed with the Honda i-MID that lies in between the cluster and two main RPM and gauges of Speed.
The LCD will show the entire important car related data along with the navigation and multimedia in which we have the connected phone feature too. There are maximum chances that the car will be added to the specification of the wireless charging.
Outer Options:

Interior Options:

Honda Civic 2023 Launch Date in Pakistan:
Very soon this dream car will be captured as driving up on the roads of Pakistan. If you are attentive to know the latest updates regarding Honda Civic 2023 launch date in Pakistan and other additional info then soon this will notify here soon!
We will be updating the customers about the car if they have the thoughts to drive it on the roads! Surely you will anxiously wait for it? Without any doubt this time they give a giant look. Meanwhile, its interior is also going to its perfection.
A pic of last model: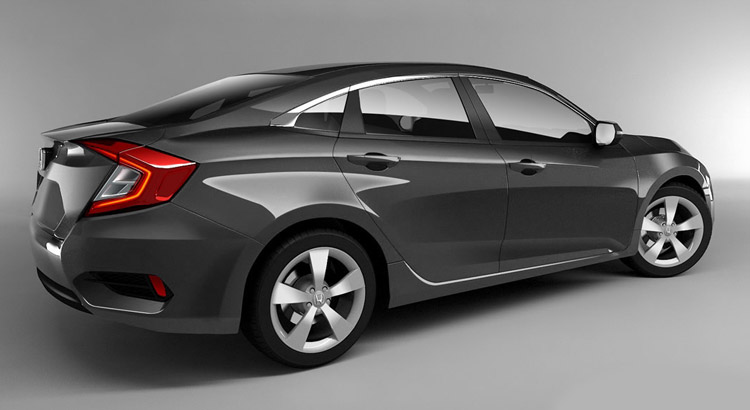 Well all those heart core fans of Honda and their mind-blowing cars if you really fall in love with this new and jam packed car then just don't wait any more and grab the car now. But first of all make sure the Honda Civic 2023 price in Pakistan and select the variant model that will come in yours range before the launch date. We are sure that you will just forget blinking your eyes for sure.