Have you noticed that the trend of these double shirt outfits is in now! Rather than going for the single long and medium size shirts, girls have been opting the Pakistani open shirt designs and they do so because this dressing looks more stylish! This styling of open shirts and double shirt dresses 2018 trend has been getting high now. Even in the Eid collections, we have seen that girls and women have preferred this kind of styling mode. In past time, this looks more suitable for party wear. But now its simple style is also obtainable that will best for a formal purpose. Now designers are adding up many new options in its matching that will make these attire more perfect.
 These Shirts Look Best In The Embroidery Form:
If you want to catch up with the pictures of the Pakistani open shirt designs then you can do that from this page. It is these shirts designs that can be worn for all the gatherings, be it the casual day too, you can opt this styling.
These shirts will look perfect if they will be decor up with the thread work and embroidery work. You can make some nice flowery embroidery work and pair these shirts with the churidaar pajamas will be the best fusion.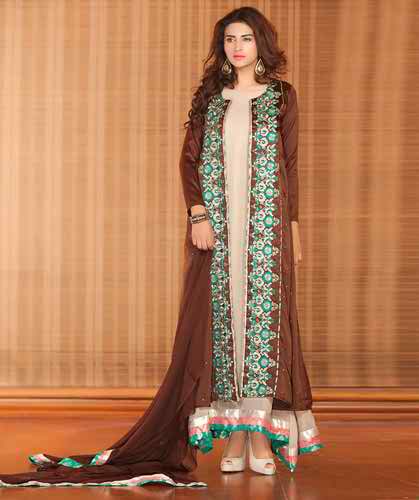 These Shirts Look Stylish In The Fancy Work Form:
Even in the wedding sessions, why most of the girls and why most of the brides have been opting this trend because this fashion adds more style, beauty, glamour in them. These open shirts and double shirt dress 2018 look much better if you will opt for the wedding times and you have to!
Images Gallery:
Now, in the weddings, this trend of these kinds of shirts is all gaining attention, it makes girls more versatile in these dresses. With these shirts in your mind, you can induct a lot of creativity while designing them up!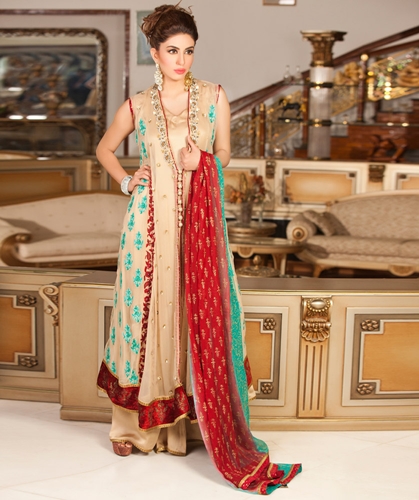 Like if it is a double length shirt then you can go for the two colors, you can go for the two kinds of fabrics, you can also go for the two kinds of embellishments. On one side of the shirt, you can do the tilla work and on the upper shirt, you can do the dabka work, this will all look amazing and your dress will come out in a magical and beautifying way.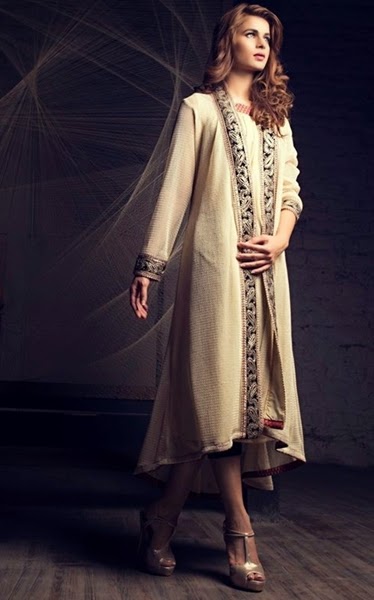 Now, these kinds of shirts, be it in the open form or be it in the double-length form, you should be trying them. You will look graceful in these shirts, your looks will look sharpen enough in these shirts, your styling, and your personality will look more vibrant if you will opt these shirts.