Q mobile again introduced another mobile that is affordable for every person in the form of Q mobile E770. Price and Specifications of Q mobile E770 in Pakistan is given there. First if one sees the specification of this mobile then it fulfills the all necessity of all type of users. Initially company launched it in black color. At launching of this mobile they try Qmobile try to target every age of person. Just like youngster must want to find Music Player, Video Player, Smart Camera, Bluetooth. For internet connectivity WAP, MMS, GPRS is also available in this mobile phone. While mature person wanted that mobile this is decent in look. They also desire long lasting battery with Torch, among these few require Radio. These all things are available in same mobile phone. So it's one ideal mobile in Qmobile collection especially in this range of price. It will accept that this mobile phone get positive output from customers because they try to cover the whole aspects of users.
Price and Specifications of Qmobile E770 in Pakistan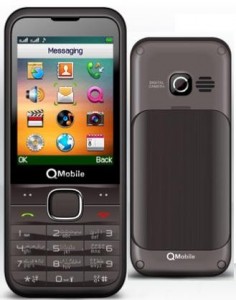 Price and Specifications of Q mobile E770 in Pakistan is given there…
Features:
In this mobile phone internal memory is only given for Phonebook and Call records otherwise Card slot is available up to 8 GB
The weight of this mobile has to be uploaded for the convenience of the customers.
The actual existing size of the screen has been 2.6 inches that has been filled with the capacity of 240 x 320 pixels.
The Smart Primary Camera is given in Qmobile E770 with Video facility.
Battery timimg of this mobile is marvelous that is Up to 432 hour in Stand-by mode while it will up to Up to 17 hour in talk time mode.
Price:
In market it is one reasonable mobile in only Price: Rs. 3900.
For all mobile phone users if you search a mobile phone is reasonable price that fulfill your whole requirements. Then Qmobile E770 is best choice because in this specifications and price you will not able to compare it with any other phone. So never miss this phone and take benefit from its features.