Most of the girls who have small eyes encounter this problem into their lives that how they can make their smaller looking eyes, bigger looking one! For this, you need to know how to make the best use of eyeliner. It is that single and best of the makeup product that can give an attractive look to your eyes and this can also make your small eyes to look big. Here, we write about simple method that how to apply eyeliner on small eyes tips to make them look big in English, these are easy to understand then Urdu:
Tips:
If you will be making use of a blue eyeliner then your small eyes will look bigger and brighter looking enough. You should be contouring up your upper lash line by making use of a blue eyeliner pencil. In this way, your eyes will look bigger.
Try to avoid the use of Kohl eyeliner. This will be giving a destructive look to your small eyes. If you will be contouring with this black kind then keep in mind that your eyes will look even smaller.
You should also be avoiding the application of thicker lines. This size has small eyelids and then you make a mistake of going for thicker lines. In this way, they look tinier looking. You should be making thinner lines.
To make your eyes big, it is a must for you that you should be contouring the very outer corners. Try to extend the line so that a perfect looking swing can be given.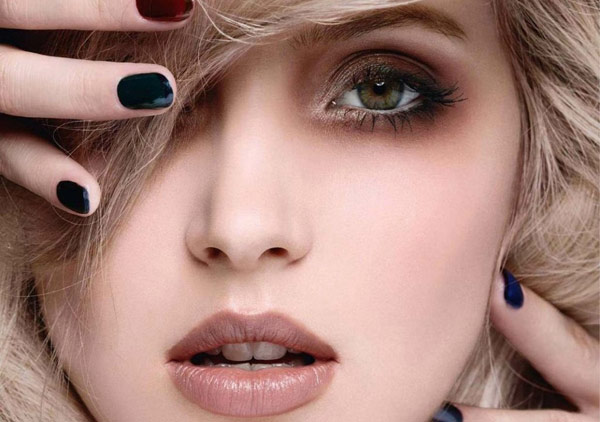 More  Makeup Tips:
You should be drawing just as much closer to your upper lashline as possible. On both of the outer corners, there has to be symmetry and thickness of the lines should be same on both the eyes.
If you have this size then you should not be making use of a Kajal on your inner rim of your lower lash line. Make sure that you do not apply the eyeliner all around at your eyes. Right at the inner corner, you can also be adding up white eyeliner. In this way, more light and shiny kind of effect can be brought.
Now all of you have learn how to apply eyeliner on small eyes tips to make them look big, do make most use of these tips and make your eyes a dazzling looking one. No doubt these things might be written in Urdu but it's not a easy task. For this these are not difficult to understand.